Find Lodging
Visit a Nebraska state park and experience some of the state's most scenic settings with all the comforts of home in a cabin or lodge. Or rent a group facility for your next event!
Each park offers friends and family a perfect location to relax, enjoy nature or embark on an outdoor adventure. Most of these lodging opportunities are available year-round. Choose one of these beautiful cabins, lodge rooms, glamping or Tentrr campsites in our scenic state parks for your next getaway. Make a reservation and start planning your trip today!
Lodging Options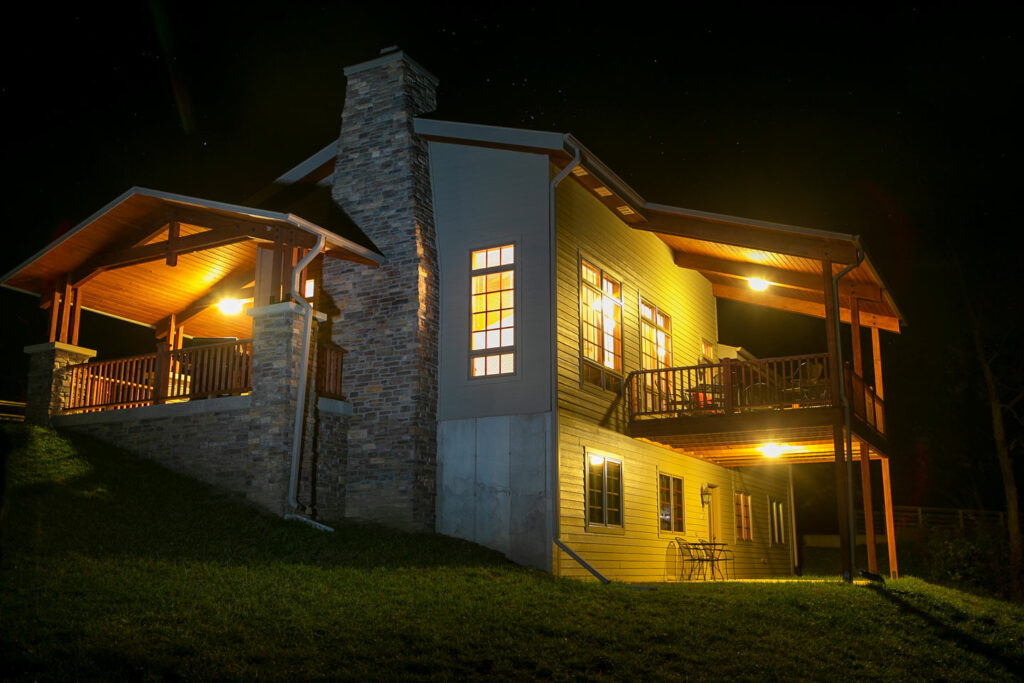 Cabins
Find your outdoors escape at a Nebraska state park cabin. These cozy getaways can often be tucked into wooded areas and offer privacy, peace and quiet. At others, they are at the center of all the action. In either case, guests will be surrounded by nature and wildlife, making a cabin a great choice if you want to be close to nature, but also enjoy the comforts of the indoors.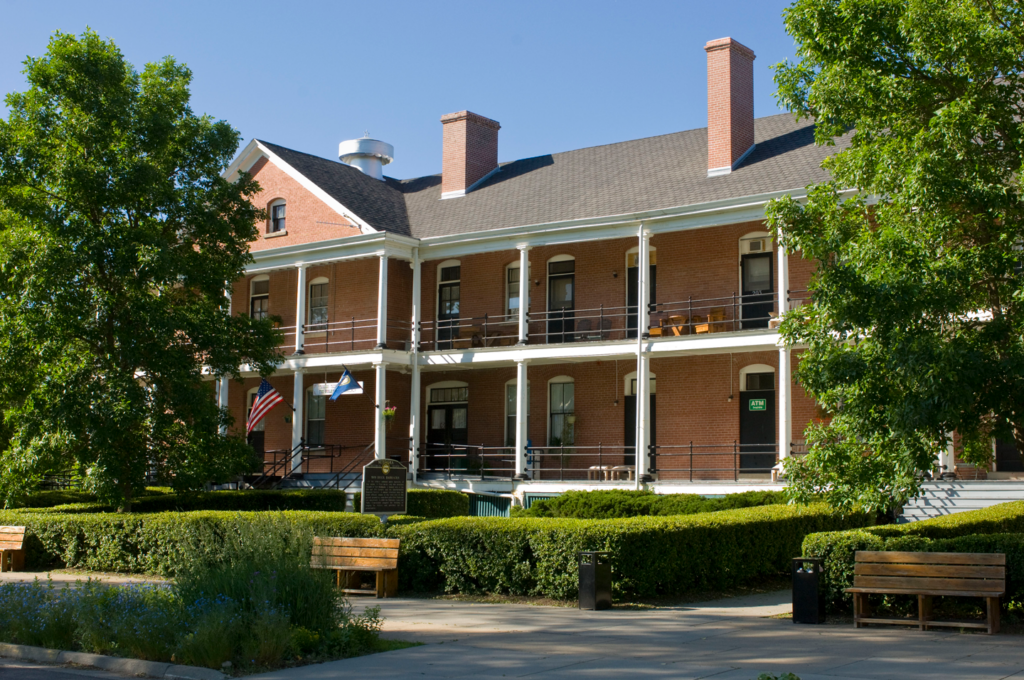 Lodges
Be near the center of the action at one of Nebraska's two state park lodges. Whether you choose historic lodging at Fort Robinson or Mahoney's Peter Kiewit Lodge, you'll have the advantage of a central location plus ample space to be near people you love.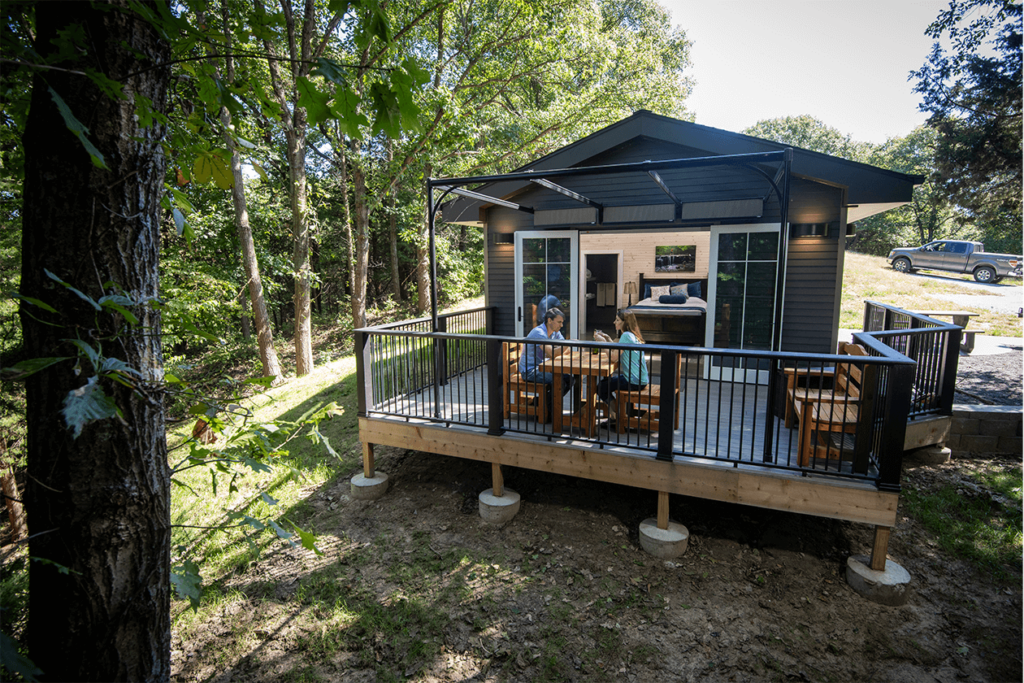 Glamping
Our glamping cabins offer a peaceful, private and nature-immersive experience. With polished concrete floors, a raised stone fire pit and many windows to let in the natural sunlight, our glamping cabins combine modern comforts and rustic charm. These cabins offer several comfort features, making your stay relaxing and enjoyable.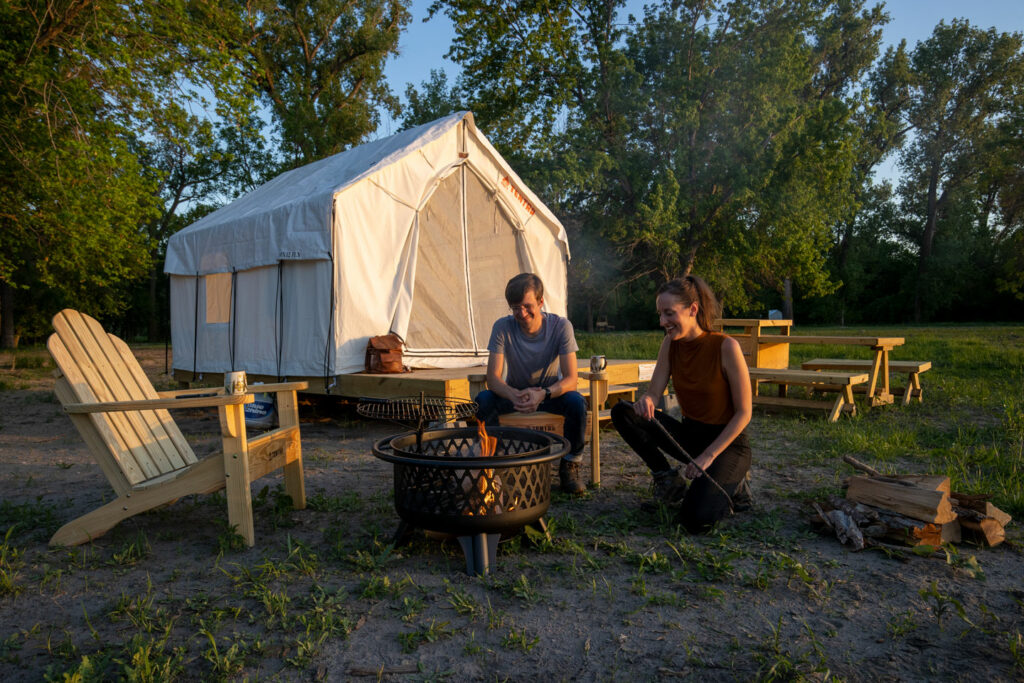 Tentrr Camping
Tentrr's fully equipped, ready-to-go campsites are the newest way to experience Nebraska's state parks. Spacious canvas safari tents come with a comfortable bed for a good night's sleep, Adirondack chairs for optimal stargazing and a fire pit to keep you warm.
Camping
Get away and unwind by planning a camping trip at a Nebraska state park. Several Nebraska state parks and recreation areas offer accommodations for tent and/or RV camping with a variety of camping amenities such as modern shower and restroom facilities.
Rent a group facility
Nebraska state parks offer fantastic locations to host conferences, meetings, retreats, family reunions and weddings. State park areas provide first-class facilities amid a peaceful, beautiful backdrop for groups wishing to get away from it all. Rent picnic shelters, outdoor pavilions, green spaces, lodges, meeting rooms and more.
Reservations
Reservations are accepted for cabins, lodge rooms, and group lodges up to one year in advance of the arrival date. Reservations for camping are accepted up to 180 days in advance of arrival date. The Reservation Call Center hours are Monday-Friday 9 a.m. – 6 p.m. (CT) and closed on holidays.
Park Pricing
A park entry permit is required to visit state parks and may be purchased at the park, statewide Game and Parks offices and permit vendors, or in advance of your arrival online. View those fees, as well as attraction and amenity pricing.