A lodge is a great choice for a hotel-style experience in a central location. Two parks, Eugene T. Mahoney and Fort Robinson state parks, offer lodge rooms for visitors. Pick one to stay in and you'll enjoy the privacy of your own room plus access to restaurants in the building.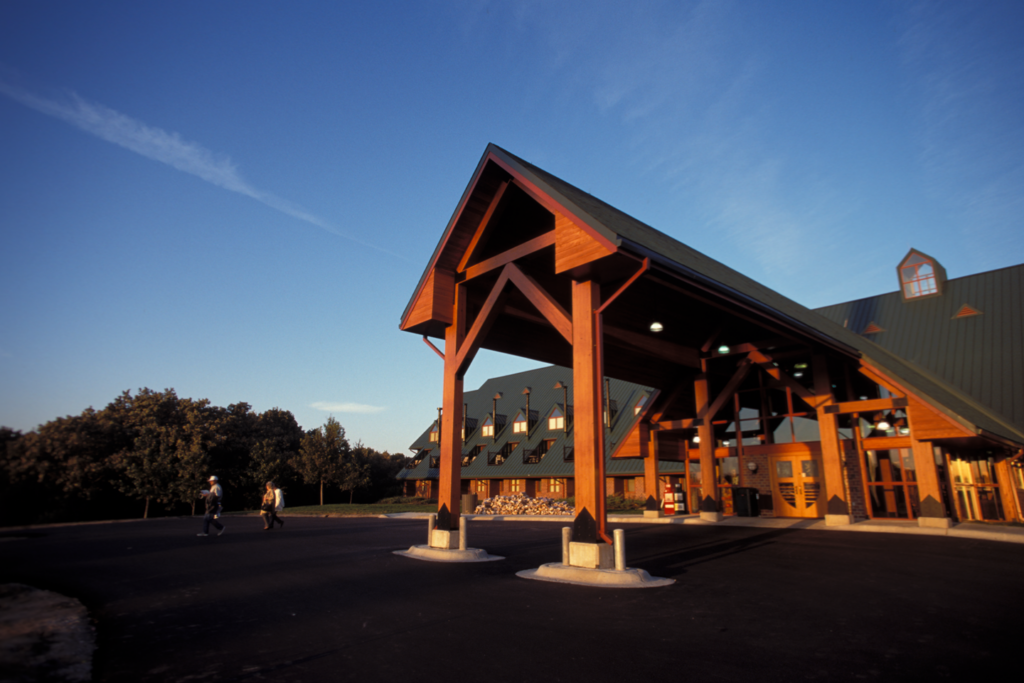 Peter Kiewit Lodge
Mahoney's Peter Kiewit Lodge is the jewel of the park, which offers 40 guest rooms, most with balconies that offer a stunning view of the Platte River Valley. A restaurant is also on-site.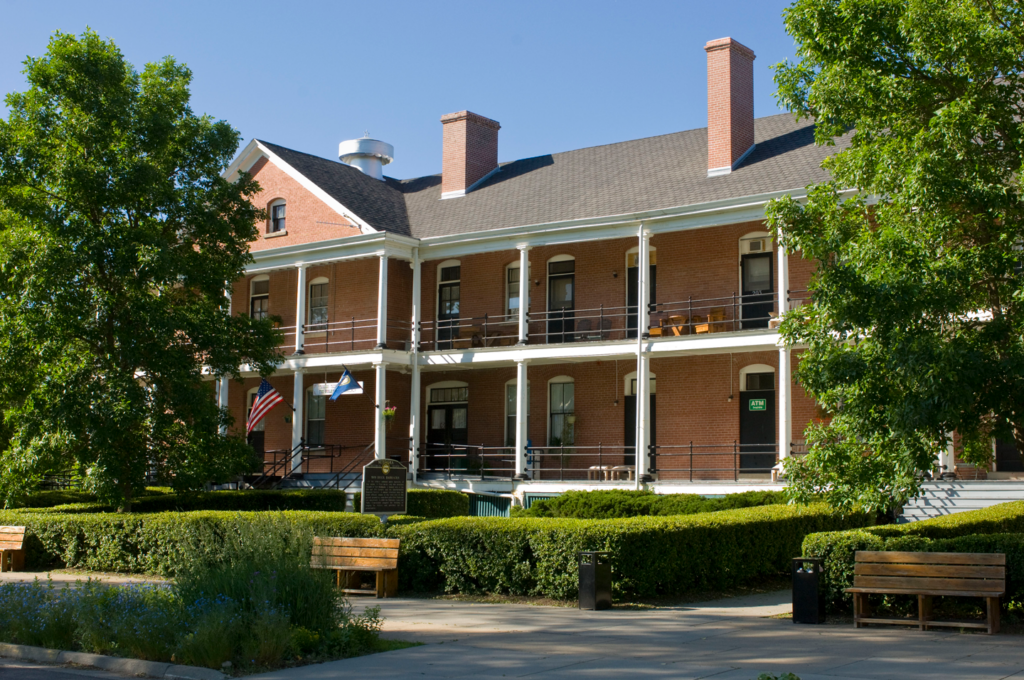 Fort Robinson Lodge
Fort Robinson's lodge includes a restaurant, with 22 rooms available. You can also enjoy a dose of history with your stay: The building was once historic officers' barracks.
Park Pricing
A park entry permit is required to visit state parks and may be purchased at the park, statewide Game and Parks offices and permit vendors, or in advance of your arrival online. View those fees, as well as attraction and amenity pricing.
Reservations
Reservations are accepted for cabins, lodge rooms, and group lodges up to one year in advance of the arrival date. Reservations for camping are accepted up to 180 days in advance of arrival date. The Reservation Call Center hours are Monday-Friday 9 a.m. – 6 p.m. (CT) and closed on holidays.