About
Stewardship. Access. Opportunity.
Who we are
Nebraska Game and Parks is a family of passionate, innovative professionals who work together to connect people to the natural world and support conservation in Nebraska. We work with partners to manage our parklands and trails for outdoor enthusiasts, while also focusing our efforts on conservation that supports wildlife, fish and plant diversity and health. The job we face is complex. The needs and interests in every ecosystem are diverse and many — among wildlife, plants, people and places. We take seriously our role in striking a balance that benefits both our resources and the people of the state.
The mission of the Nebraska Game and Parks Commission is stewardship of the state's fish, wildlife, park, and outdoor recreation resources in the best long-term interests of the people and those resources.
We were tasked with this mission when the Nebraska State Legislature created the precursors to our organization in 1879, first with the Nebraska Fish Commission, which was followed by the Nebraska Game and Fish Commission in 1901. Management of our state parks later would be added to the mix.
At Nebraska Game and Parks, our vision is to provide access to healthy land, waters and wildlife that inspire people for generations to come.
At Nebraska Game and Parks, we believe in:
Integrity
We believe in operating openly and holding ourselves to the highest ethical standards.
Accountability
We believe that we are responsible to current and future generations for the resources we protect and conserve.
Balance
We believe in earnestly considering the needs and perspectives of the people we serve and the resources we protect and conserve.
Stewardship
We believe in responsibly managing the resources entrusted to our care.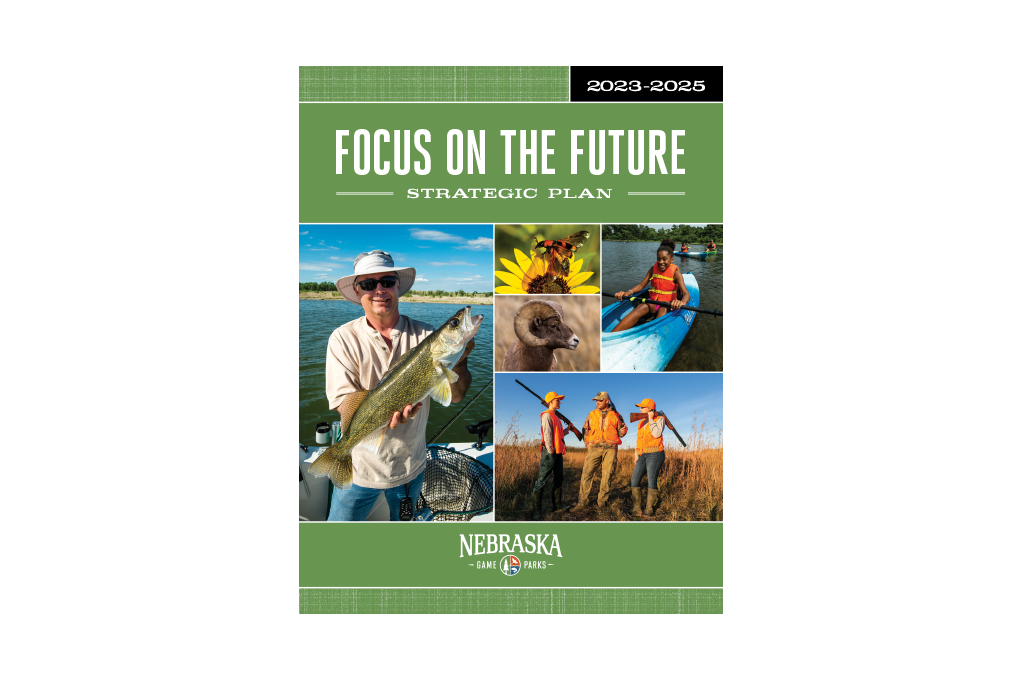 Our plan for the future
The Nebraska Game and Parks Commission's strategic plan, Focus on the Future, details long-term plans for ensuring the future of Nebraska's wildlife and wild places.
How we're funded
The Nebraska Game and Parks Commission is funded primarily by the sale of hunting and fishing licenses, as well as through the sale of park permits and goods and services at state parks and recreation areas.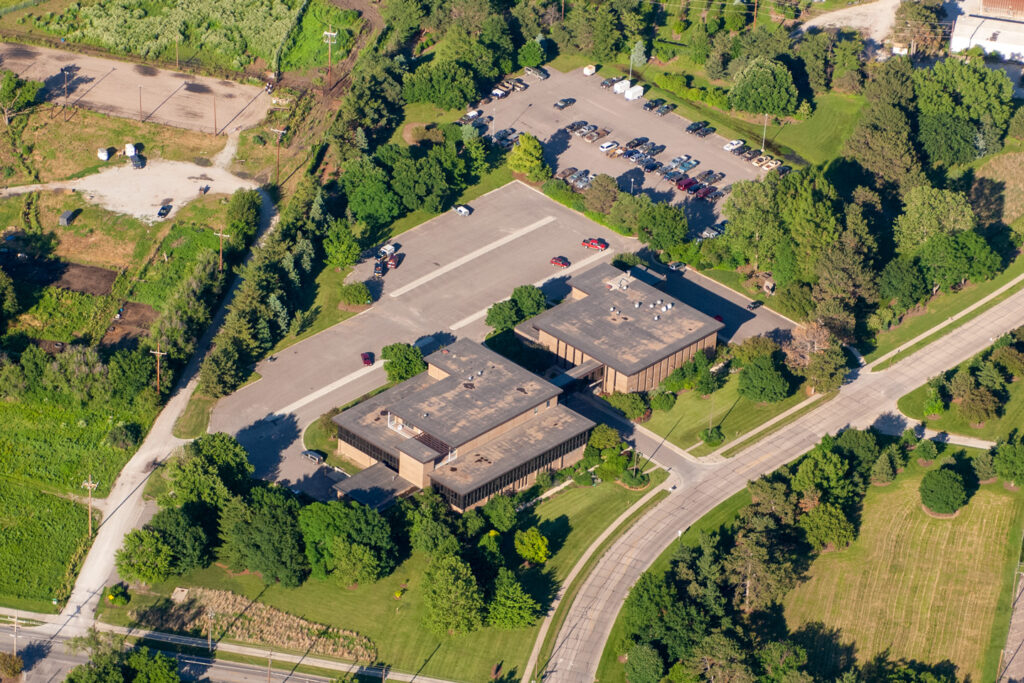 Our locations
Nebraska Game and Parks is headquartered in Lincoln. To serve a statewide constituency, we have offices across the state, where you can buy hunting, fishing and state park permits. During November firearm season, these offices also serve as deer check stations.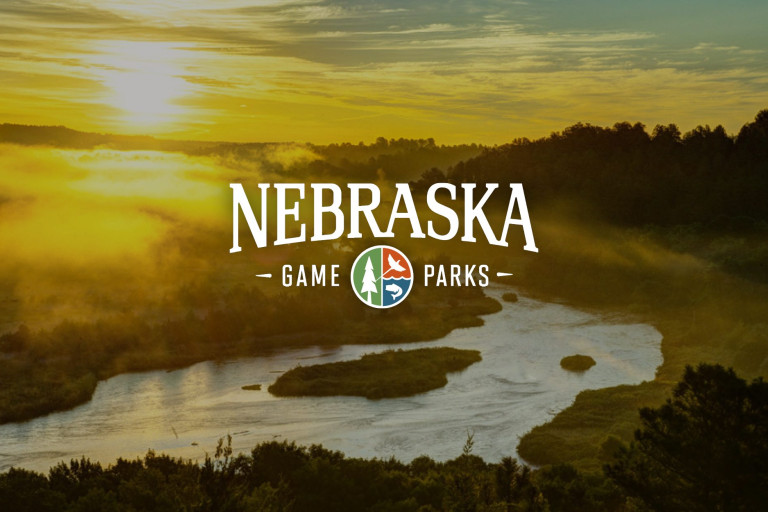 Press & events
Nebraska Game and Parks works hard to keep the public informed about current events and seasons, rules and regulations and more through a variety of channels. Learn more about our announcements and planned events.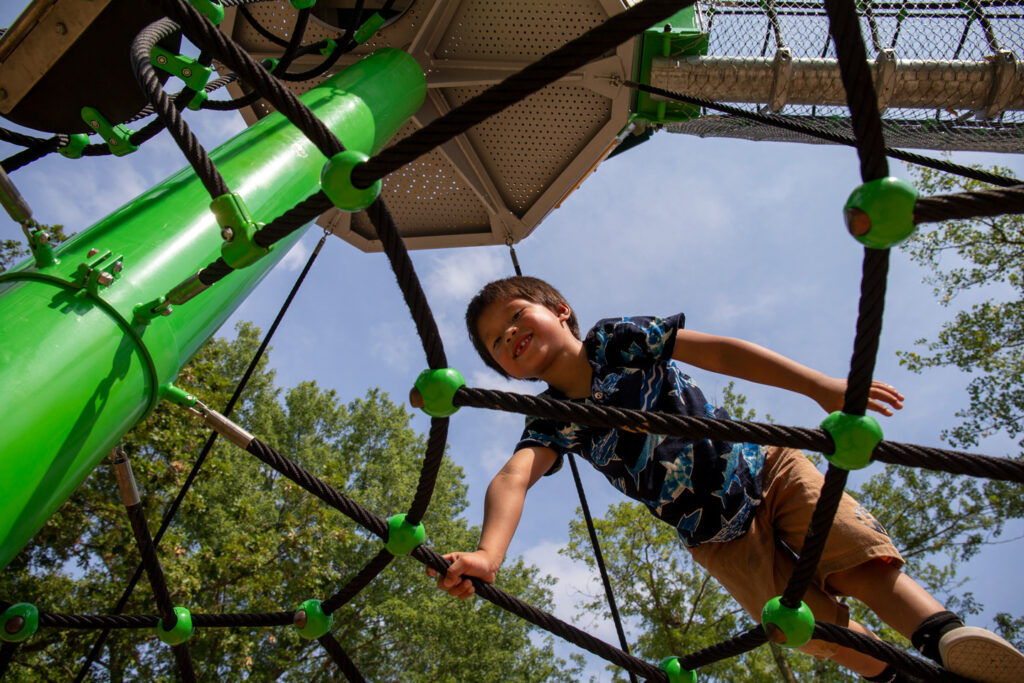 Community resources
Want to build a nature playground or improve a pond? Thinking about wind energy or adding a fun educational element to your event? Need funding resources for your vision? Here you will find guidance and solutions.
Relevancy efforts
We are dedicated to conserving Nebraska's natural resources, state parks and wildlife, and providing recreational opportunities. We also develop programs and resources relevant to all constituents and foster a workforce that is welcoming and inclusive for all.
Give back
The Commission offers a variety of opportunities for those interested in donating financially or helping teach outdoor skills while spending time in our beautiful state parks. You can help by donating, contributing to the Wildlife Conservation Fund, buying a conservation wildlife plate or by volunteering to participate in community science and naturalist programs. Explore the many ways to you give back.