You can find cabin lodging at 10 different parks across the state. Several types are available; here are just a few: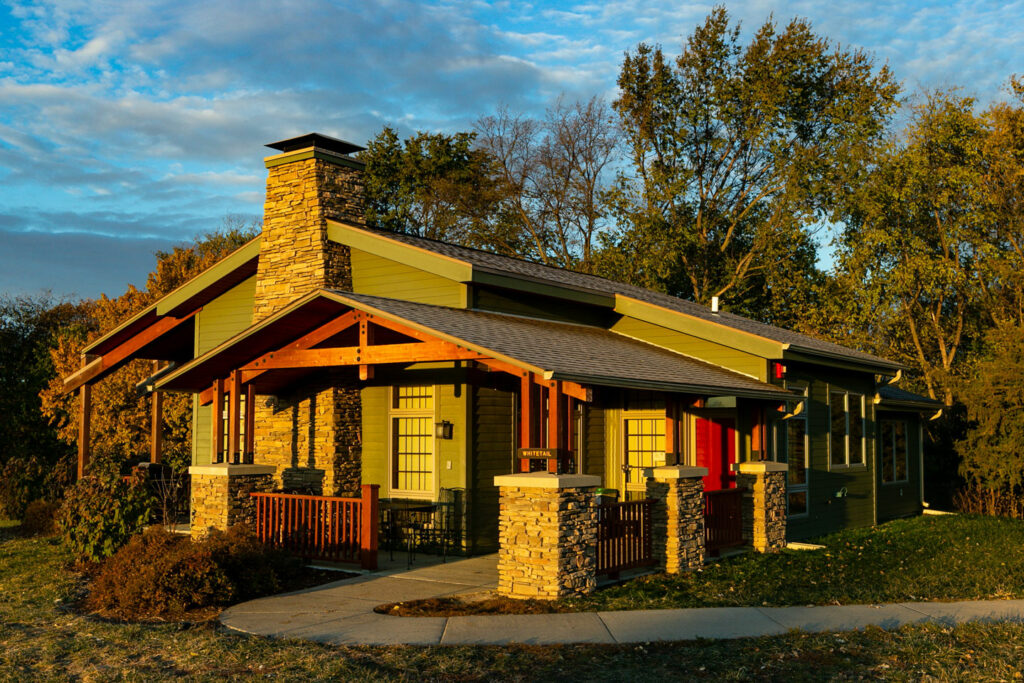 Mini lodges
Mini lodges at Ponca State Park are open year-round and are a great option for a group, offering four bedrooms and two full bathrooms as well as a kitchen and living room.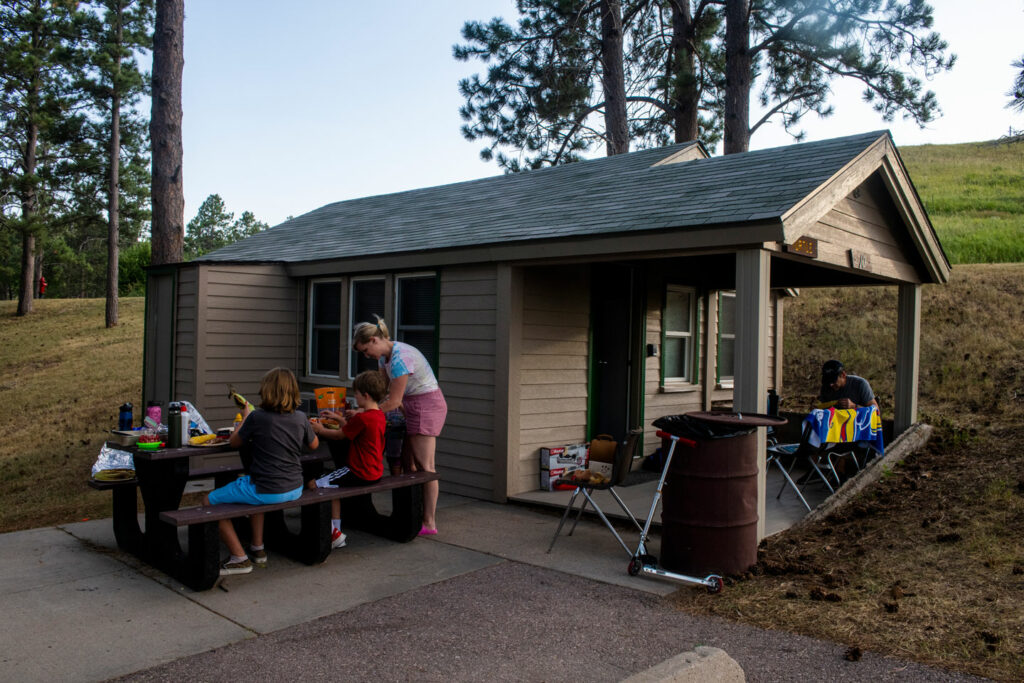 Modern cabins
These cabins, which come in various sizes, can sleep anywhere from 5 to 20 people. Check individual park listings for details.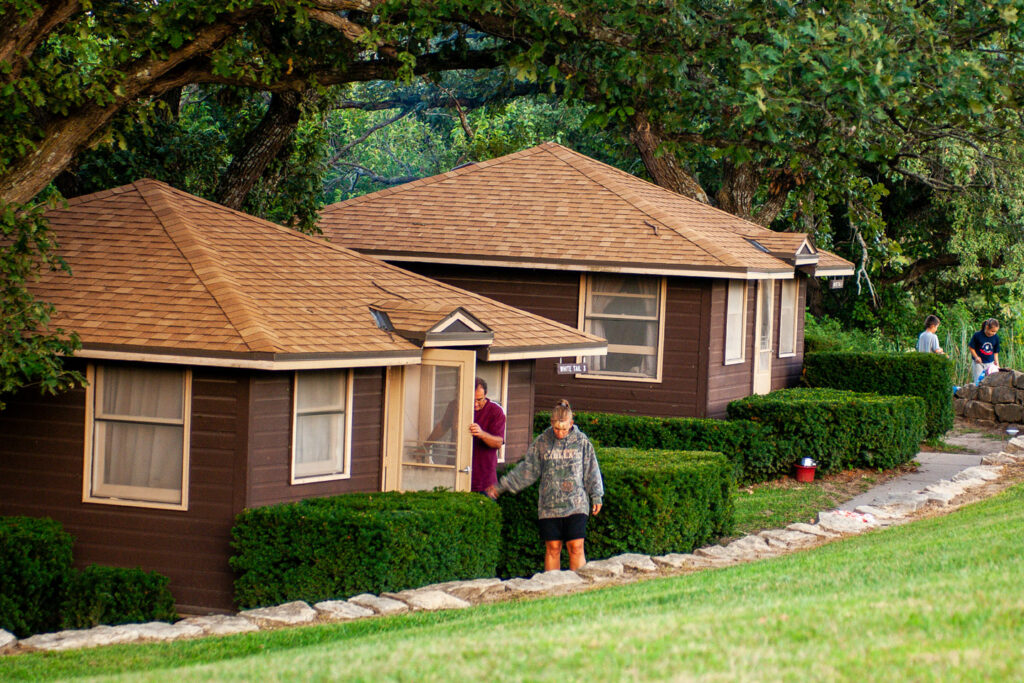 Camper cabins
Camper cabins at Platte River State Park sleep 4 to 6 and guests will need to bring their own eating utensils, charcoal and lighter fluid for cooking, cooking utensils and pillows. Camper cabins share a central shower and bathroom facility.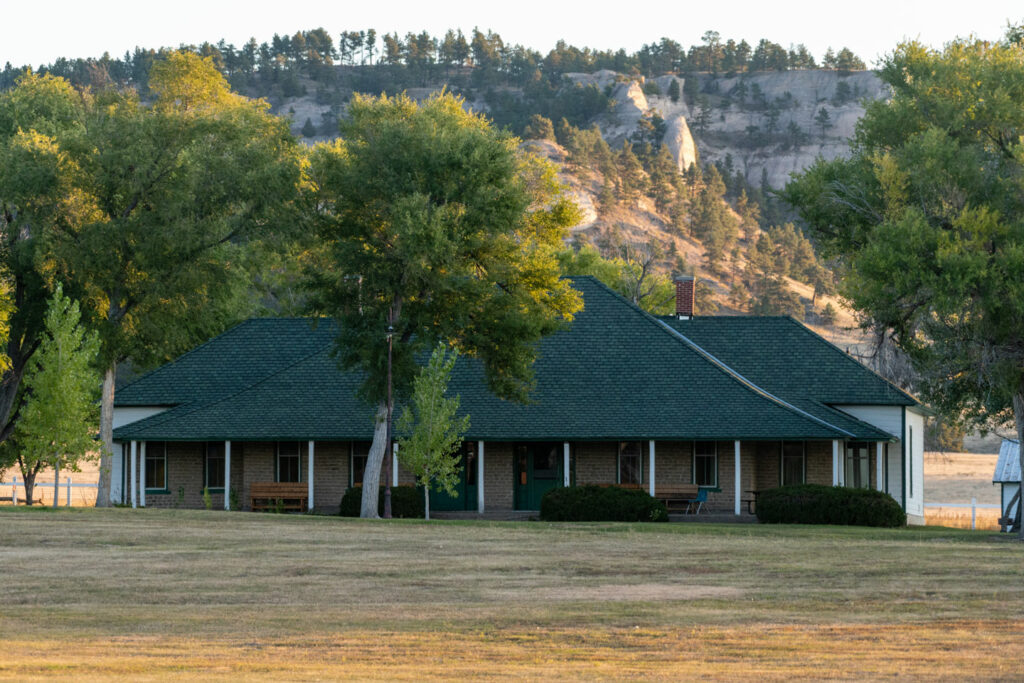 Historic lodging
Stay in spacious, beautiful buildings that once served as housing for soldiers and officers stationed at Fort Robinson. Options are available for large group functions.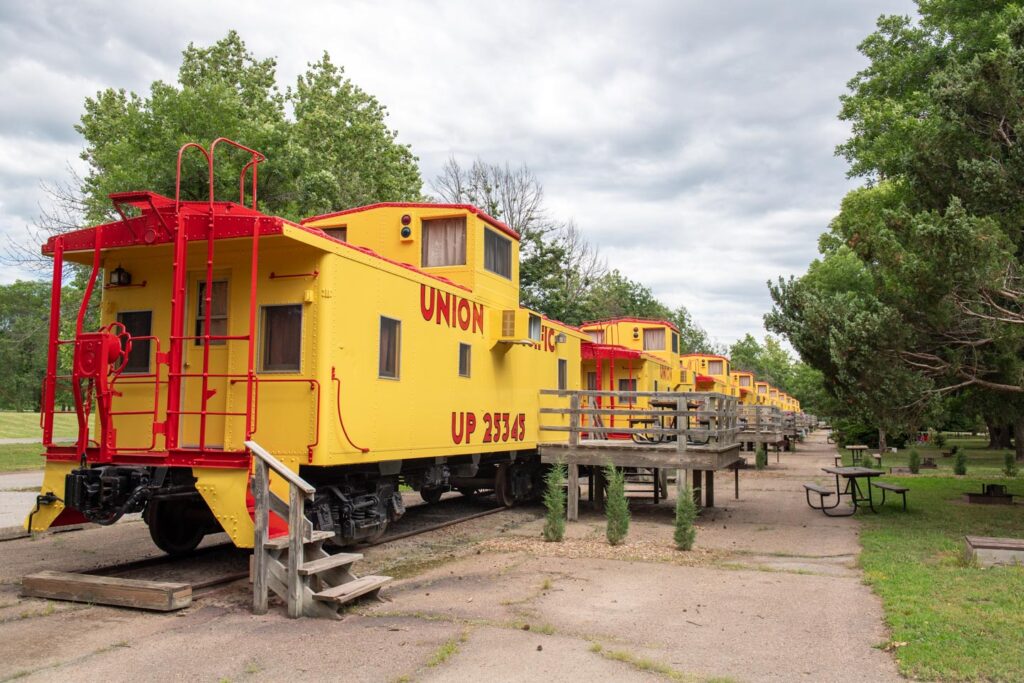 Unique lodging
Try something different: Stay in a refurbished Union Pacific caboose at Two Rivers State Recreation Area, or a green cabin at Ponca State Park for a unique and eco-friendly lodging option.
Find the cabin for you at one of these parks:
Park Pricing
A park entry permit is required to visit state parks and may be purchased at the park, statewide Game and Parks offices and permit vendors, or in advance of your arrival online. View those fees, as well as attraction and amenity pricing.
Reservations
Reservations are accepted for cabins, lodge rooms, and group lodges up to one year in advance of the arrival date. Reservations for camping are accepted up to 180 days in advance of arrival date. The Reservation Call Center hours are Monday-Friday 9 a.m. – 6 p.m. (CT) and closed on holidays.
Park Events
Our 76 gorgeous state park and recreations areas host a plethora of events throughout the year. From bird hikes to kayak races, Living History events to family outdoor days, our parks host something fun for every outdoor enthusiast.