Outdoor Skills
Game and Parks' outdoor skills programs are geared toward women, youth and families who want to improve their enjoyment of the outdoors.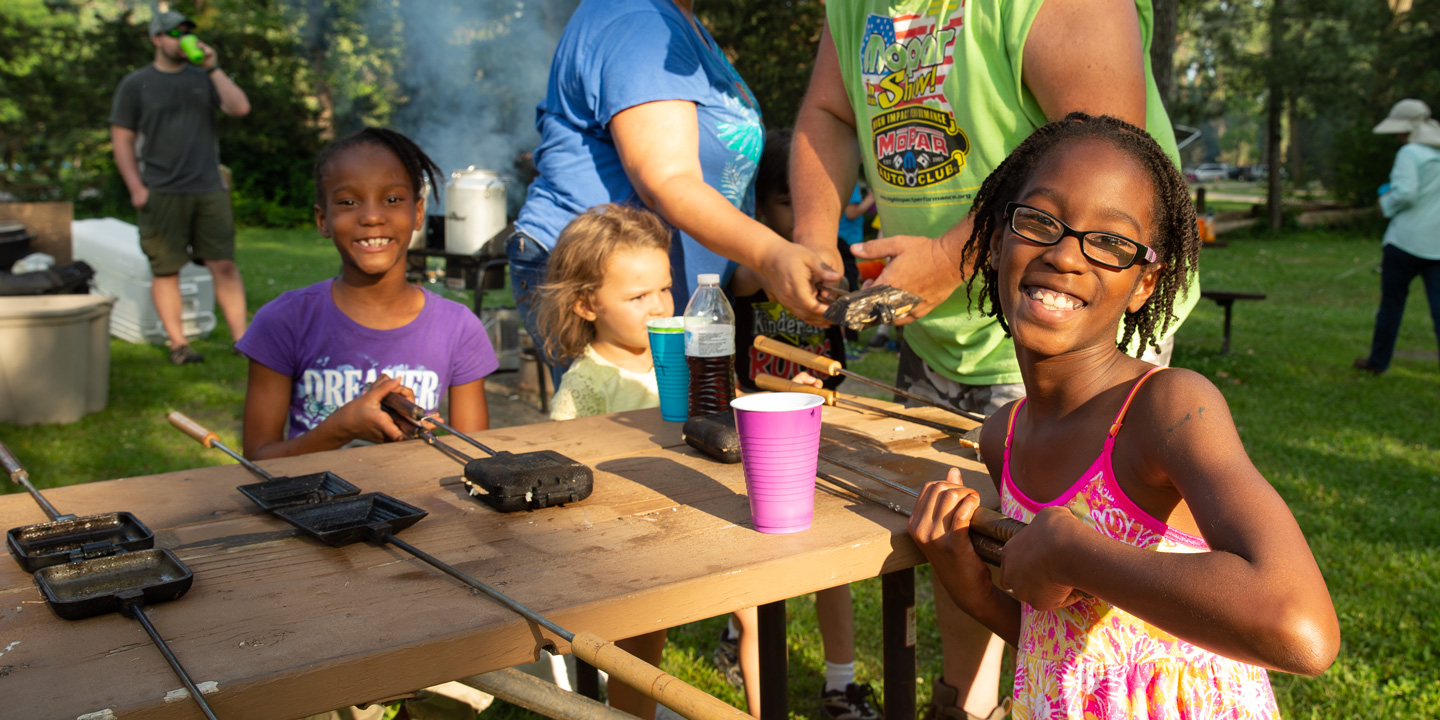 The Nebraska Game and Parks Commission offers women, youth and families a variety of workshops, events and resources to become comfortable and confident in their outdoor skills.
Becoming an Outdoors-Woman & Beyond BOW
Becoming an Outdoors-Woman, or BOW, offers interactive workshops for adult women with an interest in learning outdoor skills such as hunting, fishing, target shooting and kayaking, among other outdoor endeavors. Workshops are tailored primarily to women who are new or who are beginners eager to improve their skills.
For women looking to take the next step, Beyond BOW workshops provide single-topic programs that cover more advanced outdoor skills.
Becoming an Outdoors-Family
Becoming an Outdoors-Family is a workshop focused on teaching basic outdoor skills to help families enjoy the outdoors, including fishing, camping, kayaking, archery, hunting and hiking. Funds from the Bass Pro Shops and Cabela's Outdoor Fund will help keep the program free for participants.
Outdoor Discovery Program
The Outdoor Discovery Program provides interactive programs so all youth, novice or experienced, have the opportunity to explore new outdoor activities and recreational possibilities and learn new outdoor skills. Additionally, the program is designed to enhance students' knowledge and ethical understanding of wildlife and the outdoors; encourage health and wellness by promoting active outdoor lifestyles; and engage students through fun, interactive outdoor activities.
Expos
The Nebraska Game and Parks Commissions hosts two expos each year, one at Fort Kearny State Recreation Area in May and the other at Ponca State Park each September. These expos are intended to introduce Nebraskans and visitors alike to the diverse and numerous outdoor recreation opportunities Nebraska has to offer. More information about each expo follows:
Outdoor skills after-school programs
Outdoor skills after-school programs teach youth wildlife identification, birding, hiking, turkey hunting, outdoor safety, fishing, geocaching and much more. The program allows youth to challenge themselves, accomplish new goals, make new friends and gain a deeper appreciation for the great outdoors.
National Archery in the Schools
More than 275 Nebraska schools offer the National Archery in the Schools Program for 4-12 grade students. The benefits of archery to youth are numerous, including enhanced self-esteem, self respect and patience; development of fine motor skills; and greater enjoyment of physical education, including for youth who are physically impaired or disabled. One of the highlights of NASP is students participating in the state archery tournament each spring in Lincoln.
Nebraska outdoor trailers
Nebraska outdoor trailers provide a turn-key ready trailer filled with 13 activities to host a one-day event. The goal is to engage Nebraska's youth and families in nature and outdoor activities. Groups such as Pheasants Forever chapters, Boy and Girl Scout troops, churches, youth groups and schools are welcome to check out the trailer.