Deer hunting
From mule deer to whitetail, no matter how you prefer to take your shot, Nebraska has an over-the-counter permit for you.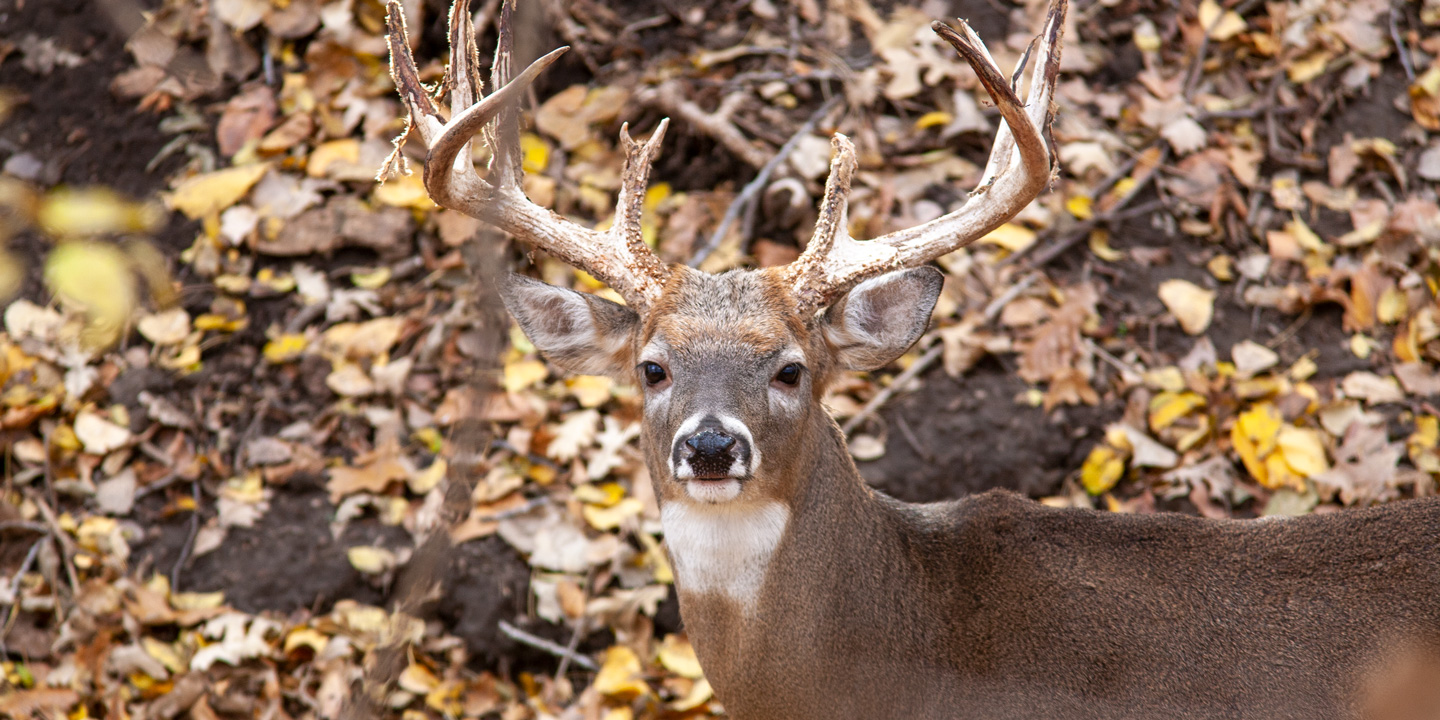 Fewer than 1,000 nonresident deer permits remain. Those interested in deer hunting in fall 2023 are encouraged to purchase their permit as soon as possible at GoOutdoorsNE.com.
Nebraska is a hidden-gem deer hunting destination. We offer both whitetail and mule deer hunting. We have long seasons, with archery beginning September 1. Nebraska has more than 1.2 million acres of publicly accessible lands. Permits for youth ages 16 and younger are only $8. Hunting in Nebraska is time well spent. Remember to take a beginner with you.
Unit maps
View and download the 2023 Nebraska deer season unit maps below. To find details about public hunting lands in Nebraska, see our Public Access Atlas.
Statewide antlerless
Statewide buck
Information on draw units
The Nebraska Game and Parks Commission provides information on the previous year's draw results.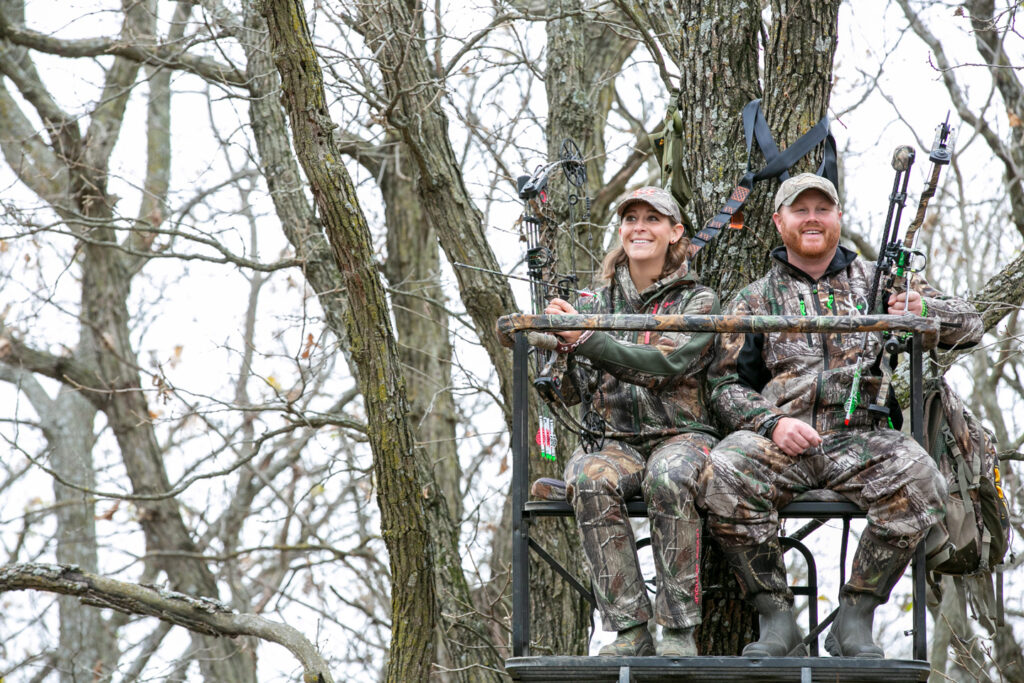 Mandatory reporting of harvest
In Nebraska, hunters are required to report their deer harvests. This must be done prior to the deer being broken down into sections smaller than quarters or leaving the state. 

Deer taken during the November Firearm season must be taken to a check station. Deer taken outside the November Firearm season are to be reported via Telecheck. 

Find additional details in our regulations, check station and Telecheck information below.

Where to Hunt
Deer can be found in every county in Nebraska. White-tailed deer are now found statewide with higher densities in the east and in riparian corridors. Mule deer occupy the western two-thirds of the state and are the dominant species in 20 counties. Nebraska offers ample opportunity to hunt public land, particularly in the western part of the state. View the Public Access Atlas to view land open to hunting in Nebraska.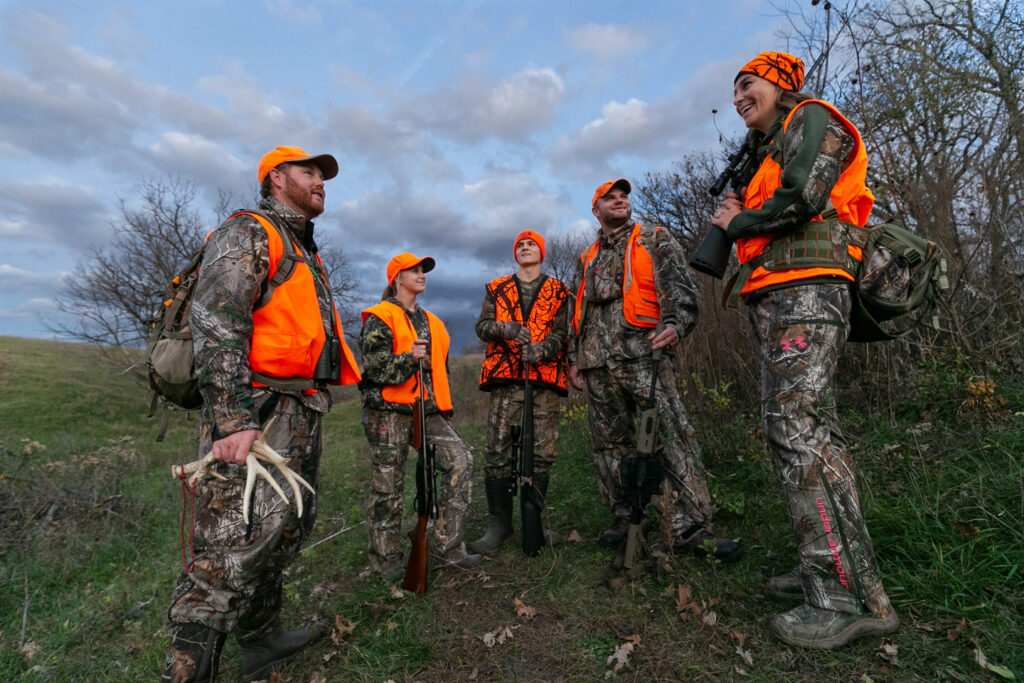 Planning your trip
Those hunting in Nebraska will encounter the state's famous Midwestern hospitality. Across the state, hunters will find great places to stay, eat and be entertained using our Mule Deer Trip Planner.

Nebraska's state parks and recreation areas are great places for hunters to stay or camp; find a cabin or camping spot through our park amenities search. The Nebraska State Tourism Commission website can help you find hotels, restaurants and interesting attractions throughout the state.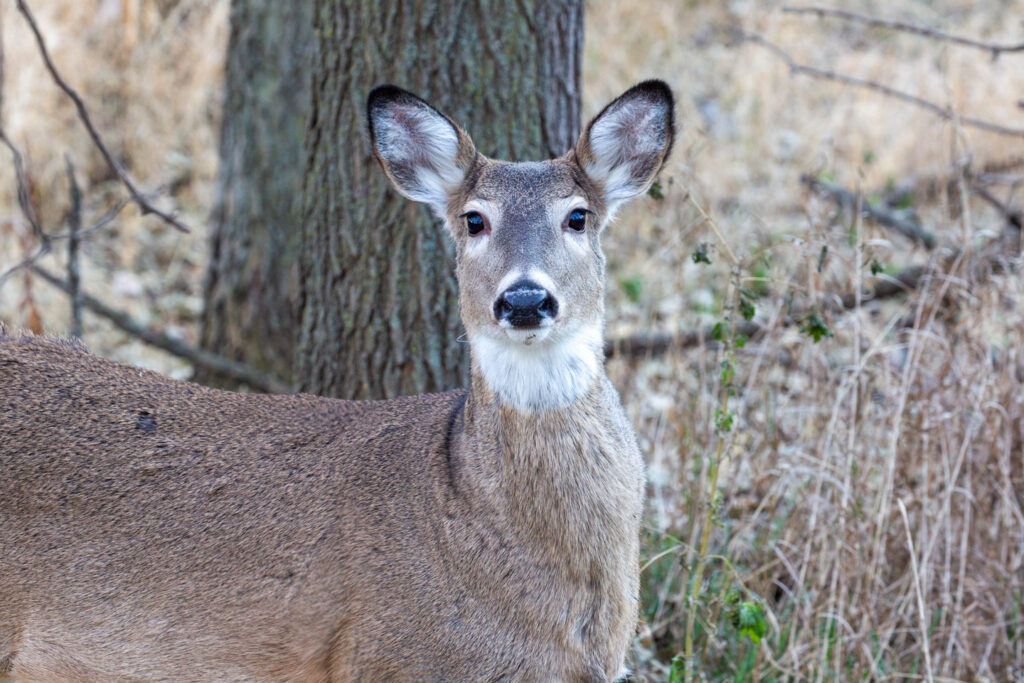 Antlerless Hunter Database
The Nebraska Game and Parks Commission's Antlerless Hunter Database connects hunters who wish to harvest antlerless deer with landowners who are experiencing damage issues from deer on their property. Hunters who wish to be considered for this program may sign up on the program page, and landowners may view a list of hunters interested in harvesting antlerless deer.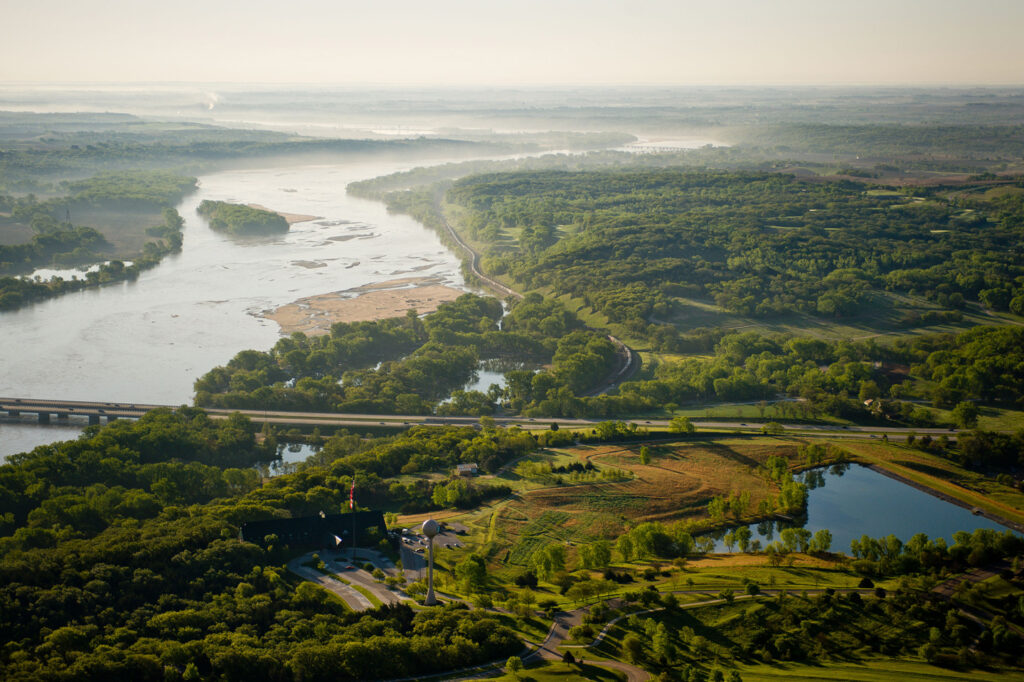 State park hunting
Special antlerless hunting opportunities are offered within Eugene T. Mahoney State Park, Platte River State Park, and Schramm Park State Recreation Area. Archery and muzzleloader seasons are on specific dates in December and January. Please consult the Nebraska Big Game Guide for specific dates. Hunters wishing to hunt these seasons must apply during the application period of October 1-31 at one of the parks where the hunts will take place. Successful applicants will be issued a special access permit that allows them to hunt antlerless deer in designated areas of a park for the specified season. Hunters must attend an orientation session in order to receive the access permit. Hunters must also have a valid deer permit for the specific season (Archery, Wahoo SCA or Youth).

Management
Careful management the past five years has resulted in stable mule deer herds and slightly increasing whitetail herds. Read about our big game harvest results and season structure through our harvest reports.
Informational meetings
Learn about how Nebraska Game and Parks handles big game management, depredation, permits, antlerless harvest, trophy management and diseases, among others, in our video below. Or read the summary report.
Surveys
The Nebraska Game and Parks Commission periodically surveys the hunters of Nebraska regarding issues related to wildlife management. Below are results of the most recent surveys.
Giving back
Several deer donation programs offer the opportunity for hunters to give those back to their community.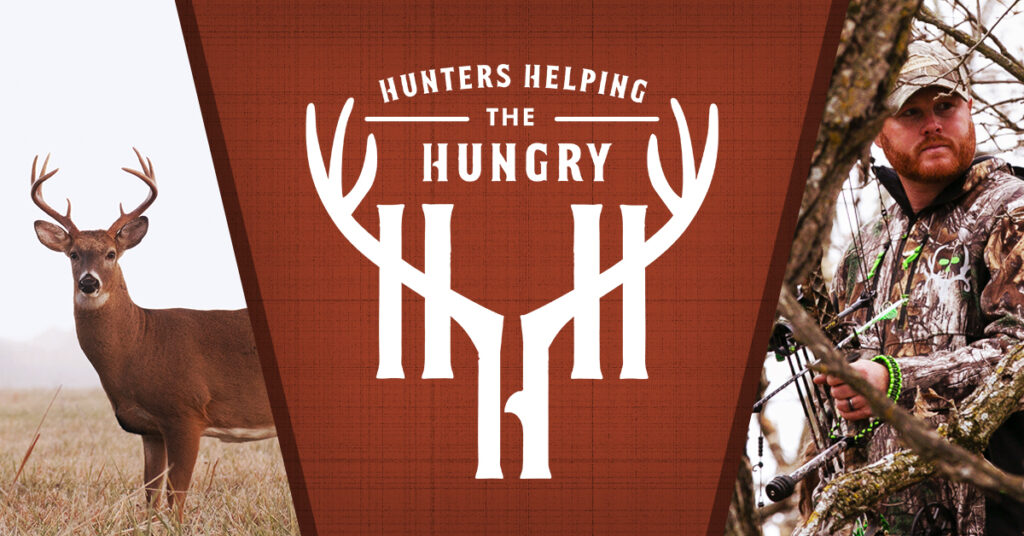 Hunters Helping the Hungry
The Nebraska Game and Parks Commission is proud to offer hunters the chance to give back through Hunters Helping the Hungry, a philanthropic program that allows hunters to donate venison to Nebraskans in need.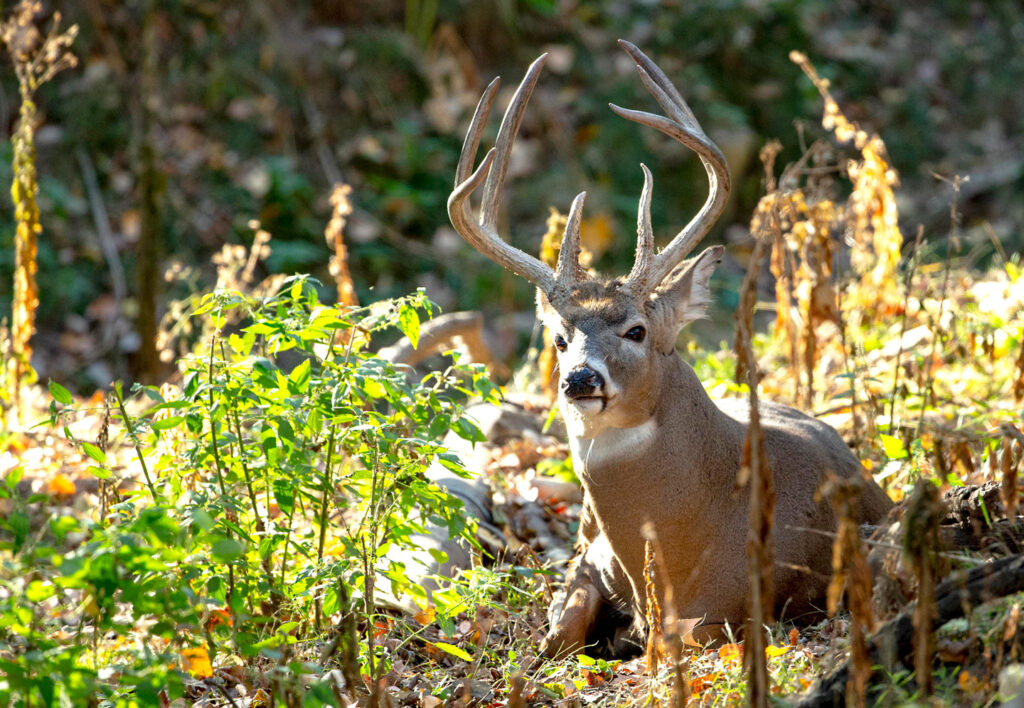 Deer Exchange
The Deer Exchange, which is available annually from Sept. 1 through March 1, allows hunters and potential venison recipients to join a database and search for other participating parties in their area. Parties will work out the details of the transfer. Venison cannot be sold. Donors and recipients can register online for free.

Hunting Permits
Purchase hunting, big game and turkey permits, as well as supertags and combo lotteries.
Telecheck
The Nebraska Telecheck Program allows hunters to check deer or antelope by telephone or online, 24 hours a day, 7 days a week, other than during the nine-day firearm season.
Season dates
With a broad diversity of species and seasons, hunters in Nebraska can have a busy year. Find our comprehensive list of season dates by species.