Angler Access Program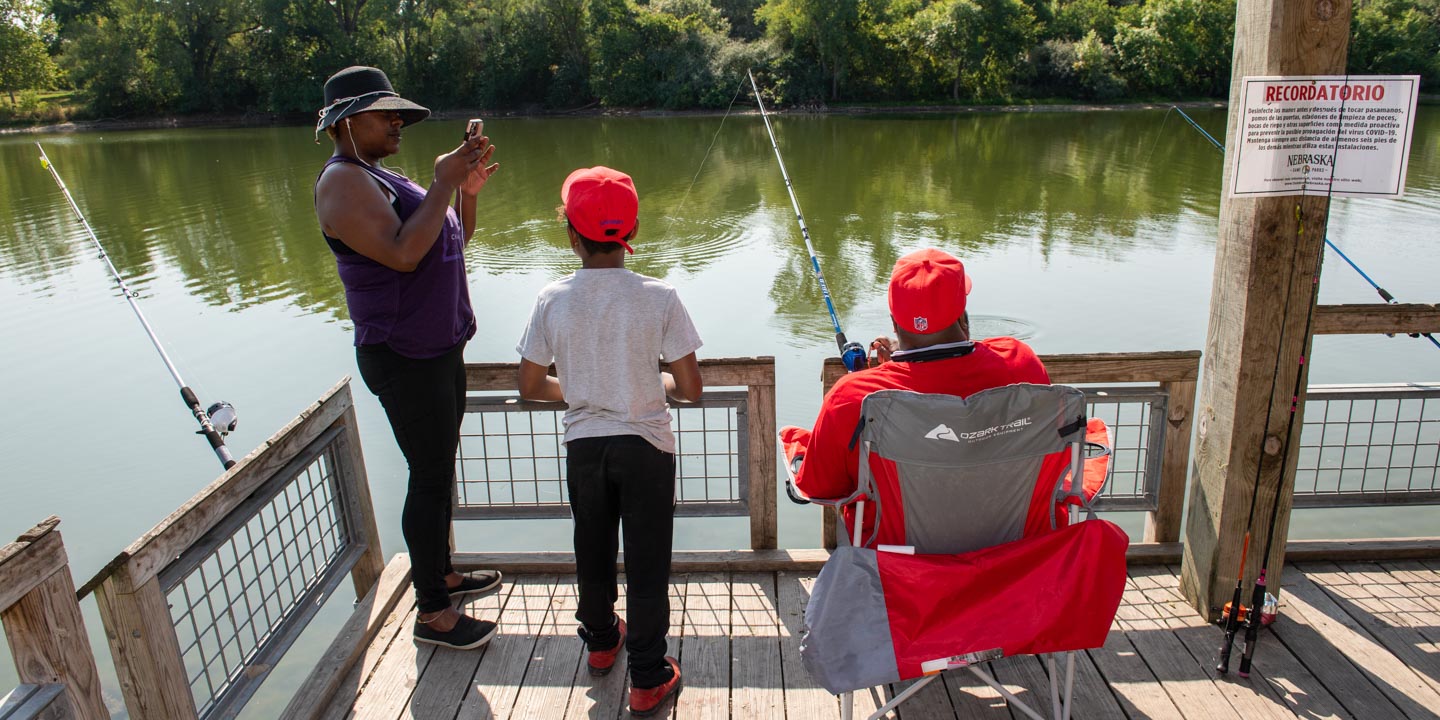 With the overwhelming success of the Aquatic Habitat Program to bring "New Life to Aging Waters," the Nebraska Legislature in 2010 voted to increase the price of the Aquatic Habitat Stamp. In doing so, they established the Angler Access Program specifically to improve access for fisherman.
The primary use of funds occurs in conjunction with Aquatic Habitat projects, including incorporating sidewalks to the water's edge, smoothing shorelines, building on the water platforms and improving boating access. This program has been especially helpful in providing access that meets standards of the Americans with Disabilities Act.
Fishing Permits
Purchase stamps, resident and non-resident fishing permits here.