Waterfowl checklist
Learn about the requirements for waterfowl hunters in Nebraska, including required permits and stamps.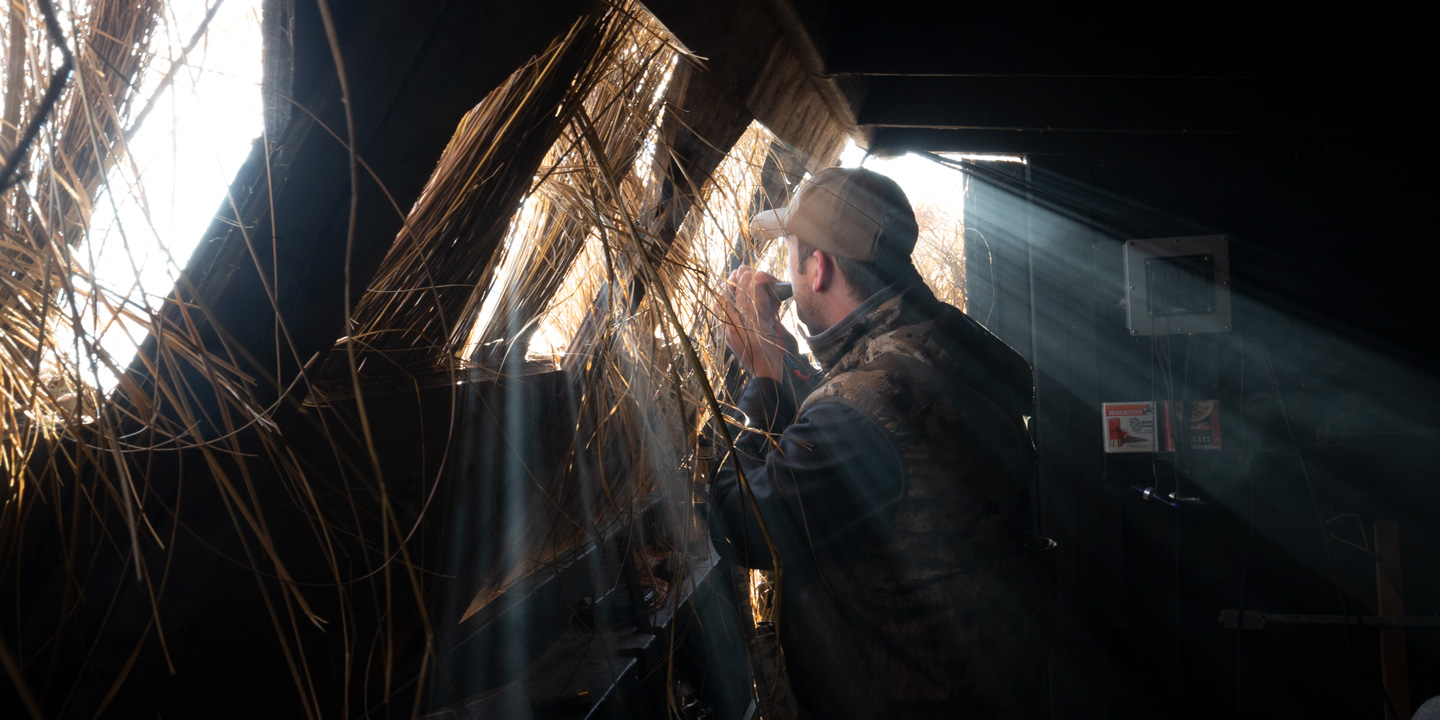 New in 2023: Hunters must register for the Harvest Information Program through their customer profile in the Nebraska Game and Parks permit system. It will be available starting Aug. 1. Log in at GoOutdoorsNE.com.
Because of their migratory nature, waterfowl species are managed differently from other game species. Nebraska Game and Parks works in cooperation with neighboring states, the Central Flyway and the U.S. Fish and Wildlife Service to set season dates, bag limits and regulations for waterfowl seasons.
Waterfowl hunters in Nebraska need a hunt permit, along with a Habitat Stamp and a Nebraska waterfowl stamp.
Learn about other requirements below.
Nebraska has four waterfowl zones, some of which are broken down into two sections with different hunting seasons.
The Migratory Bird Harvest Information Program, or HIP, is a U.S. Fish and Wildlife Service program designed to measure the harvest of migratory birds for management purposes.
All migratory game bird hunters must register annually with the Migratory Bird Harvest Information Program in each state you hunt before hunting ducks, geese, swans, mergansers, coots, cranes, snipe, doves or woodcock.
Required annually for all migratory waterfowl hunters age 16 or older, the Federal Duck Stamp is a vital tool for wetland conservation. For every dollar generated by the sale of federal Duck Stamps, 98 cents goes directly to buy or lease wetland habitat for protection in the National Wildlife Refuge System. Proceeds have been used to purchase or lease about 5.6 million acres of wetland habitat on many of the more than 560 national wildlife refuges.
The Nebraska Game and Parks Commission now offers this stamp for sale online. The electronic stamp is considered temporary and is legal to hunt with for up to 45 days from purchase, during which time you will get a physical stamp in the mail. The U.S. Fish and Wildlife Service offers more information about this stamp online.
Duck hunters are required to register as a Tier I or Tier II hunter as part of a new regulations option that started in 2021. Tier I hunters have a six-bird daily bag limit with species and sex restrictions, and Tier II hunters have a three-bird daily bag limit with no species or sex restrictions.
Banding and reporting of banded waterfowl and other migratory birds is a critical program that allows managers to estimate and track vital population parameters. Banding information also provides information on when and where migratory birds are harvested. Reporting of band numbers from birds you harvest or find will help ensure the continued existence of hunting seasons and assist in making better management decisions.
Hunters may report online or by phone at 800-327-2263. The website and toll-free number is ONLY to be used to report bands. More information about bird banding can be found at the Bird Banding Lab.
It is unlawful to use or possess shotgun shells loaded with or containing shot other than nontoxic shot while hunting, taking or attempting to take waterfowl. Nontoxic shot is required for all shotgun hunting on federal waterfowl production areas, national wildlife refuges and some state wildlife management areas, as posted.
Legal nontoxic shot are:
steel
coated steel
bismuth-tin
tungsten-iron
tungsten-polymer
tungsten-matrix
iron-tungsten-nickel
tungsten-bronze
tungsten-tin-bismuth
tungsten-tin-nickel-iron
tungsten-iron-copper-nickel
For more specific information, see the table for nontoxic shot loads for waterfowl and upland game birds.
All migratory birds except doves must have one fully feathered wing or head plumage attached when in transport.
Hunters must ensure that all game is used and not wasted. Persons found guilty of abandoning or wasting game birds may be subject to fines and restitution.
Hunting Permits
Purchase hunting, big game and turkey permits, as well as supertags and combo lotteries.
Season dates
With a broad diversity of species and seasons, hunters in Nebraska can have a busy year. Find our comprehensive list of season dates by species.