Summit Lake Aquatic Habitat Project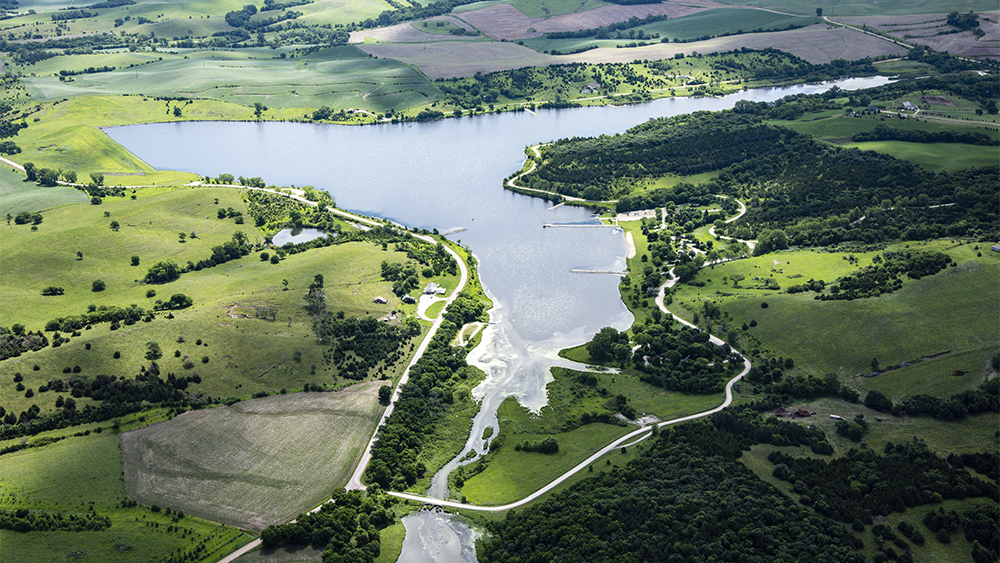 Why we did it
Summit Lake State Recreation Area was one of the first large-scale aquatic rehabilitation projects undertaken after the creation of the Aquatic Habitat Program.
Originally completed in 1985, it saw its first renovation project completed in 2002 to address sedimentation and erosion issues, as well as contamination by undesirable fish, such as carp, shad and drum.
It currently is nearing completion of its second renovation, which aims to reduce sedimentation, improve access and fishing opportunity, and help keep Summit Lake a great destination for anglers and boaters well into the future.
How we did it
First renovation
The original Summit Lake project in 2001-2002 was designed to stabilize and protect shorelines from erosion, excavate accumulated sediment from the lake basin, construct sediment basins on the both the south and west arms of the lake, and remove the existing fish populations.
The project included the re-build of two earthen breakwater jetties using large rock and compacted fine rock that also improved angler access. Eleven other rock breakwater jetties were constructed in strategic locations around the lake to protect shorelines from erosion; each was created to also provide angler access.
The rock breakwaters resulted in more fish habitat and excellent bank angling opportunity. The south boat ramp area was improved to be Americans with Disabilities Act compliant. When the aquatic habitat project was completed, the lake was restocked with largemouth bass, bluegill, black crappie, channel catfish and walleye.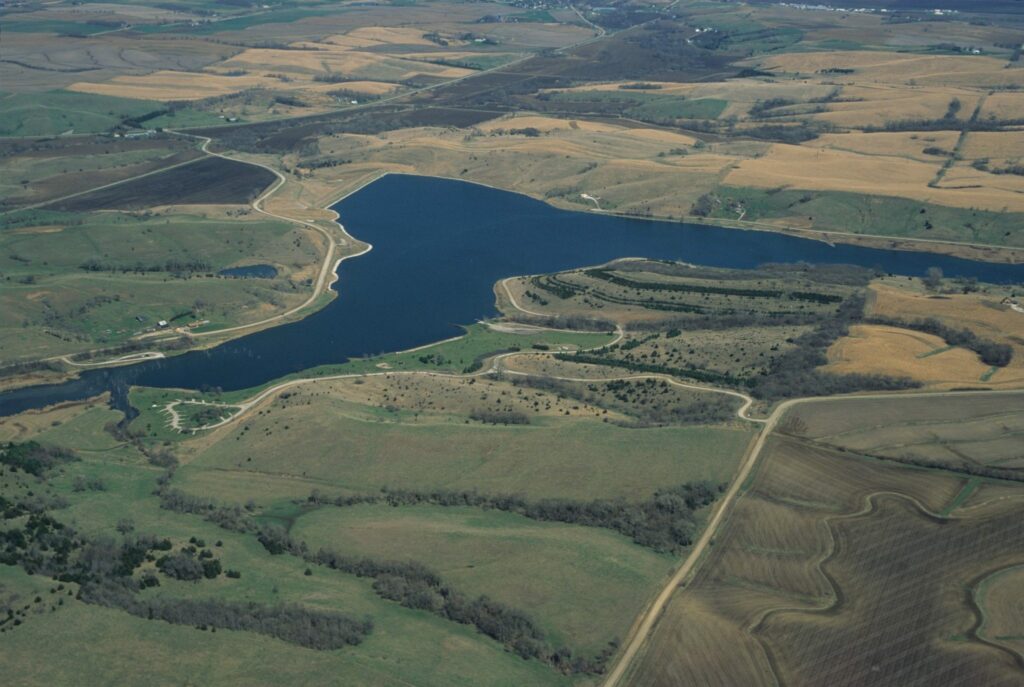 Updates in 2008-2009
Several years later in 2008 and 2009, the west arm sediment basin was again reclaimed as it has reached full sediment capacity. A total of 35,000 cubic yards of sediment was removed from the basin, resulting in 12 additional years of sediment storage.
Current project
The 2021-2022 maintenance project is designed to reclaim the west and south sediment basins, shore up breakwater jetties, address new areas of shoreline erosion, excavate sediment to improve water depth by the campground and north boat ramp, and create a number of vegetation barrier sites. These efforts will reduce overall sedimentation and nutrient inputs to improve water quality. They also will improve access and fishing opportunities.
Repairs are planned for the south concrete boat ramp, and a new kayak launch area will be constructed with a loading and unloading area east of the boat ramp.
The reservoir was drawn down 8-10 feet in the fall of 2021, and work is expected to be completed in the spring of 2022.
Benefits from these changes
Over the years, Summit Lake has become a favorite fishing spot for anglers in eastern Nebraska because these renovations have allowed for good water quality that supports consistent and quality fish populations. Popular fish in the lake continue to be largemouth bass, bluegill, crappie, catfish and walleye.
The Aquatic Habitat Program
The Aquatic Habitat Program was created in 1997 and was the first program of its kind in the nation. Since then hundreds of waterbodies across the state — everything from lakes to streams to rivers to ponds — have been renovated, improving aquatic life and water quality for Nebraskans.