Swim
There is no better place to be than poolside or at the beach in a Nebraska state park during the hot summer months.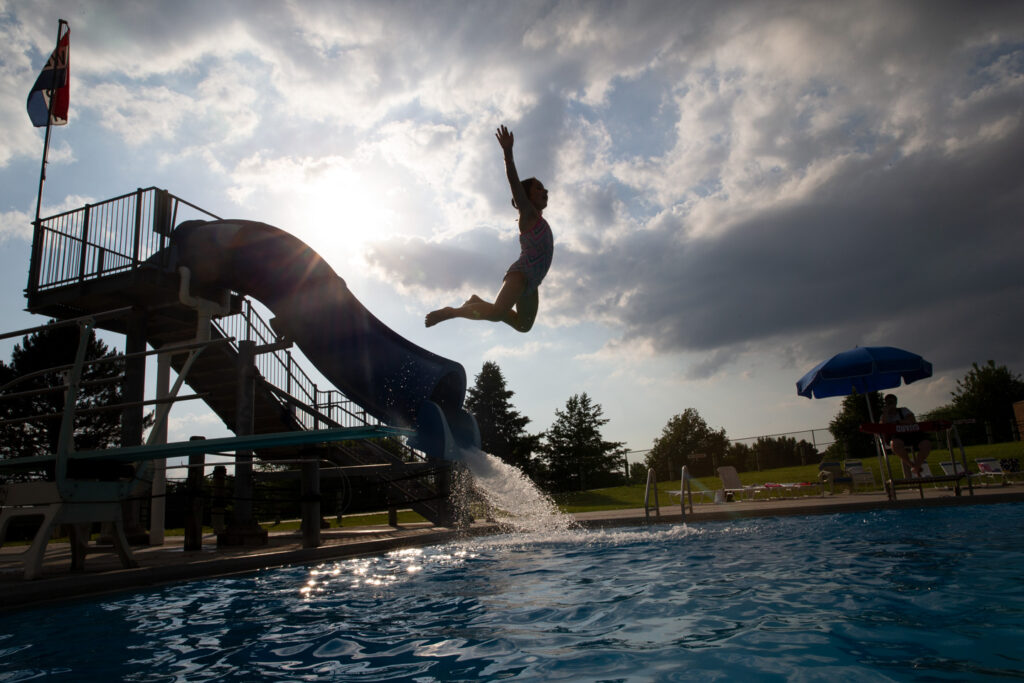 Aquatic centers
Cool off at one of our seven Nebraska State Parks spray parks, aquatic centers or floating playgrounds across the state. From traditional pools to zero-entry wave pools, these aquatic centers promise to be exactly what you need when the temperature climbs.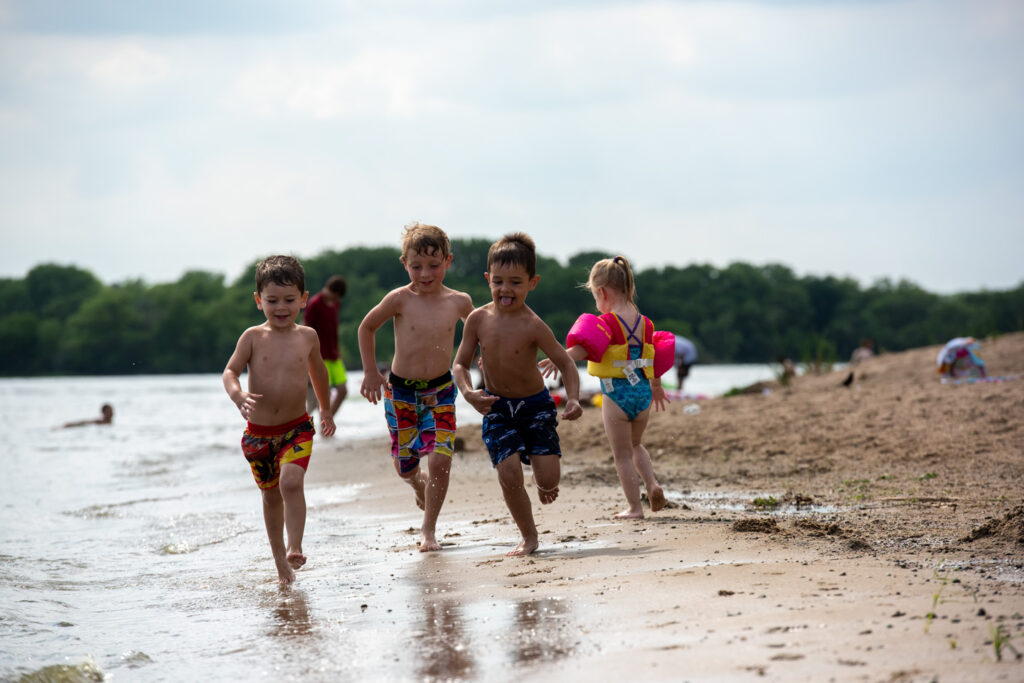 Beach swimming
Take a scenic drive to one of 25 Nebraska's State Recreation Areas with designated swimming beaches and enjoy nature while cooling off from the summer heat.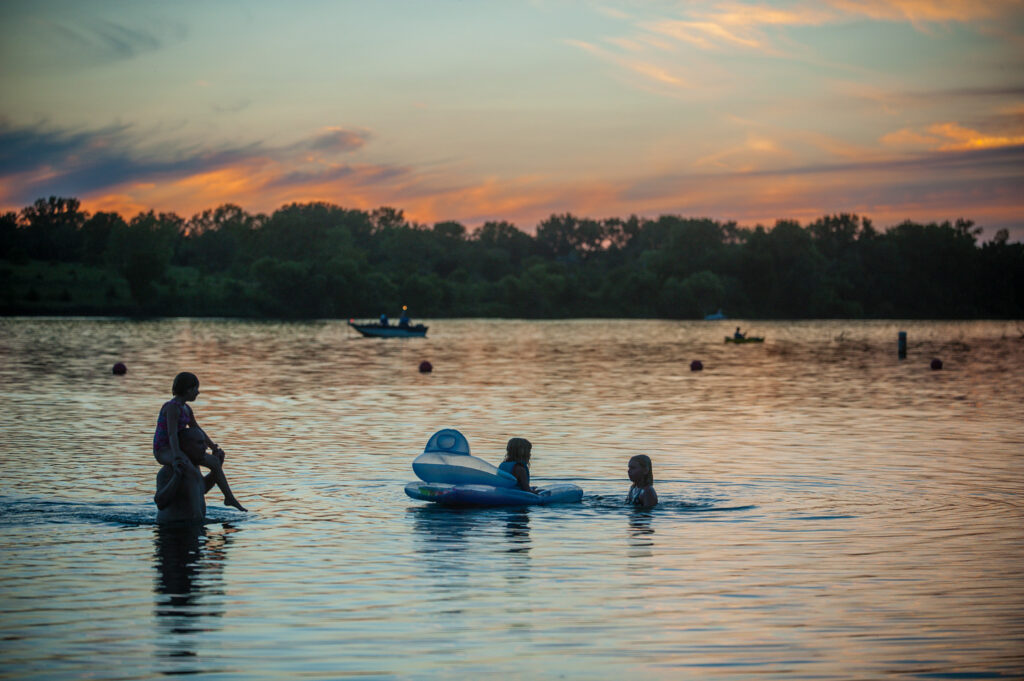 Water safety
Don't forget, whether you're swimming at a pool, lake, or elsewhere, it's important to be safe while you're in the water!

Water quality
Nebraska Department of Environment and Energy conducts weekly sampling for Harmful Algal Blooms, also known as toxic blue-green algae, and E. coli bacteria at 51 public recreational lakes across Nebraska from May through September, and these results are updated weekly. Samples are typically collected on Mondays and results posted on Fridays.
Find the latest harmful algal bloom and E. coli sampling results
Park Pricing
A park entry permit is required to visit state parks and may be purchased at the park, statewide Game and Parks offices and permit vendors, or in advance of your arrival online. View those fees, as well as attraction and amenity pricing.