Mentored Hunts
Nebraska Game and Parks partners and volunteer instructors can help you get started.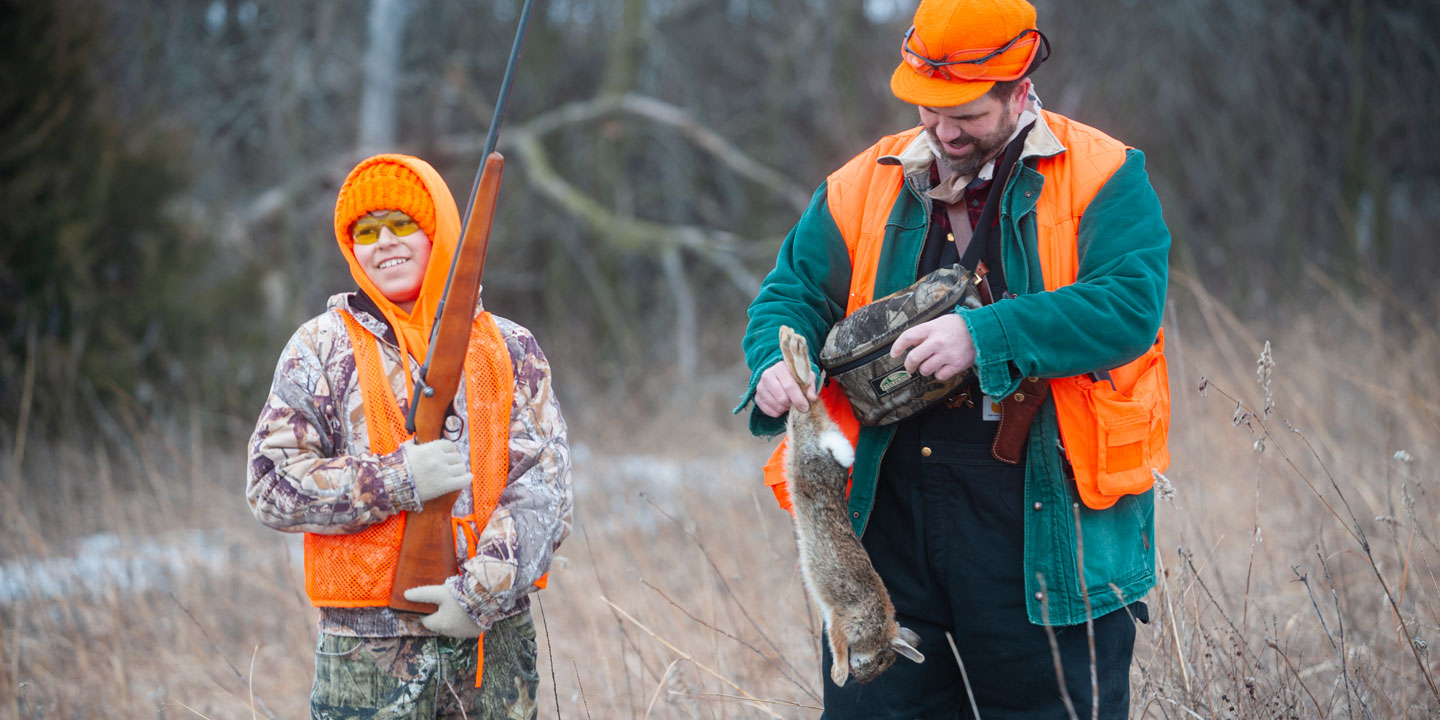 Learning from an experienced hunter is one of the most effective and enjoyable ways to begin your journey in hunting. In Nebraska, many organizations offer learn-to-hunt opportunities where new hunters are paired with skilled hunters who share techniques and invaluable, interactive experiences in the field.
Mentored Youth Archery Program
The Mentored Youth Archery Program helps young hunters hone their archery hunting skills under the guidance of an experienced hunter. Applications are open to Bowhunter Education graduates ages 12 to 17 years old who have not graduated high school. Selected applications are paired with qualified instructors for a full archery deer season. Participants will learn how to scout, hang tree stands, interpret animal sign, care for their harvest and more.
Programs are available for youth who live in Omaha, Gretna, Ashland, Plattsmouth and Grand Island. To apply, please print, complete and submit the application form below.
Last Chance Deer Camp
Last Chance Deer Camp is a weekend deer camp designed for youth with little-to-no deer hunting experience. Youth learn the basics of deer hunting from qualified instructors. For more information, contact Aaron Hershberger.
Several local Nebraska National Wild Turkey Federation chapters offer learn-to-hunt turkey programs for new youth and adult hunters in the spring. Participants learn the basics of turkey hunting from qualified instructors.
Youth Mentor Hunt Program
In 1996, Pheasants Forever developed a program with the Nebraska Game and Parks Commission that allows youth ages 12 to 15 who have recently completed a Hunter Safety Education class to attend a Youth Mentor Hunt.
Youth enrolling in this program are instructed on various hunting-related topics including dog training, reloading shot shells, hunter safety, blue rock shooting, how to ask a landowner for permission to hunt and much more.
The highlight of the program is a pheasant or dove hunt with an instructor and dog handler. This program is designed for youth that have a strong interest in hunting, but limited opportunities to go hunting.
Next Steps Hunt Program
The Pheasants Forever Next Steps Hunt Program provides follow-up opportunities for Youth Mentor Hunt graduates to continue to build their skills and confidence in hunting. The program connects a youth and adult hunting partner (a parent, relative or family friend) with an experienced adult instructor from a local Pheasants Forever or Quail Forever chapter. The instructor will help coordinate and schedule up to three pheasant hunts at a participating Controlled Shooting Area.
LearnHunting.org is a Nebraska Game and Parks Commission program that connects new adult hunters age 19 and older with a certified Nebraska Hunter Education Instructor. After connection, your instructor will work with you to determine what you need to get started hunting and provide electronic and in-field hunting instruction.
Contact us
Have questions on how to get started hunting in Nebraska? Contact Nebraska Game and Parks hunter education staff at ngpc.learntohunt@nebraska.gov.
Hunting Permits
Purchase hunting, big game and turkey permits, as well as supertags and combo lotteries.