Top places to fish
Discover Nebraska's consistently good fishing spots at lakes across the state.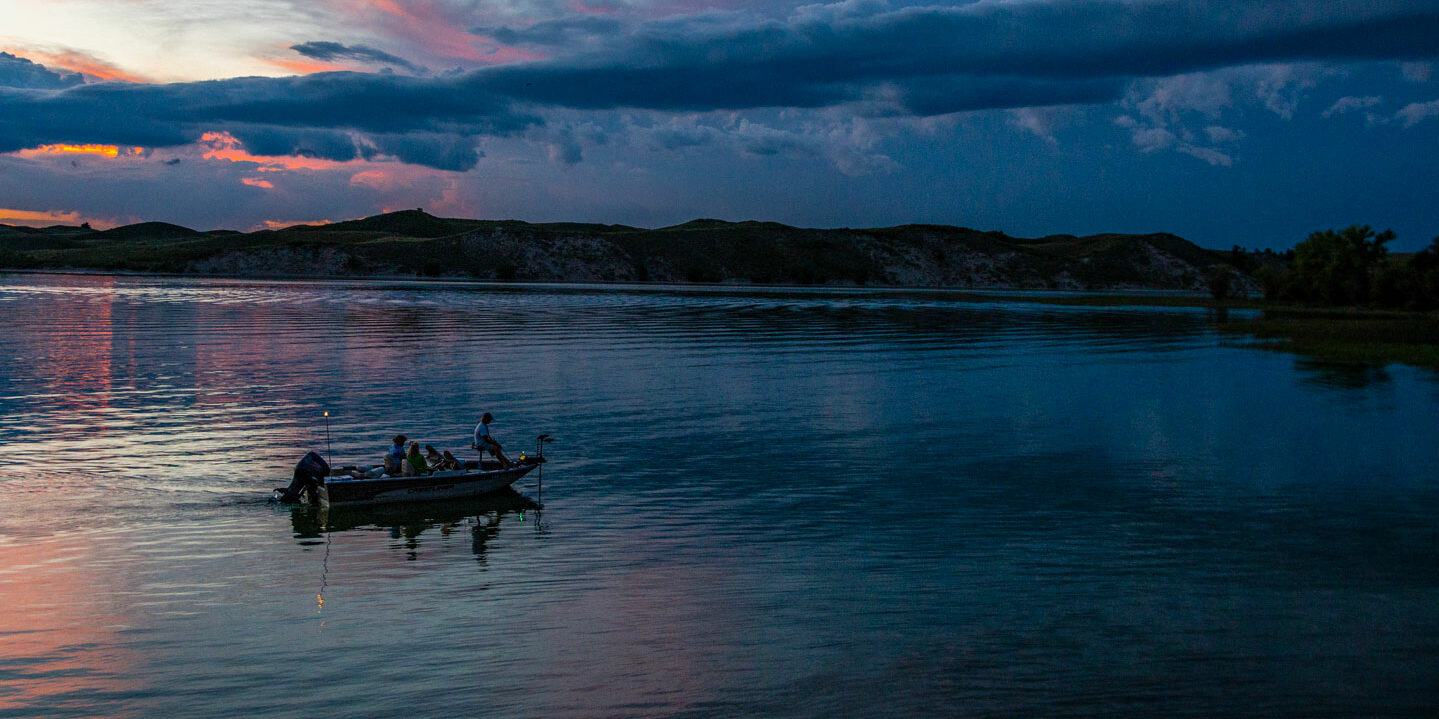 With about 450 lakes and streams open to public fishing, deciding where to fish in Nebraska can sometimes be challenging, but the following water bodies have proved to be Nebraska's best fishing spots year after year.
Merritt Reservoir
Merritt Reservoir has a consistent supply of clean water and diverse habitat which produces one of the best multi-species fisheries in the state. The reservoir has one of the state's best walleye fisheries, along with the best muskie fishery, northern pike, big channel catfish, a few big white bass, surprisingly good smallmouth and largemouth bass numbers along with a variety of panfish.
With the variety of fish and habitats, there is something for every angler—regardless of their favorite fish or favorite way of fishing. Merritt is the home of the hook & line state record muskellunge and channel catfish, and fishing on Merritt is equally good on the ice or open water.
Merritt is nestled in Nebraska's Sandhills, our most uniquely-Nebraska land feature. It is both quiet and beautiful—truly a place to get away from it all and catch fish!
Lake McConaughy
Lake McConaughy is the state's largest reservoir and has been the fishing destination for untold numbers of Nebraska anglers over generations. As the reservoir has aged, its habitat has changed and so has the fishing. Historically it offered excellent panfish, rainbow trout, and striped bass. Currently, McConaughy is perennially one of the best walleye waters in the state, and usually one of the best for trophy walleyes.
McConaughy is another multi-species fishery offering excellent wiper, white bass, smallmouth bass and channel catfish fishing in addition to walleyes. Do not overlook the trout fishery below McConaughy. The Nebraska hook & line state record walleye was caught at McConaughy, and the hybrid striped bass record was recently broken there.
Water levels will fluctuate on McConaughy, which will impact fish populations. Given good water levels, McConaughy will continue to be a top fishing destination for many more generations of Nebraskans.
Lewis and Clark SRA – Gavin's Point Dam
Many people believe that all of the Missouri River reservoirs belong to the Dakotas. Most of them might, but the last one, Lewis and Clark Lake, is on the Nebraska/South Dakota border. Lewis and Clark Lake itself is an excellent fishery for catfish, walleye, sauger, smallmouth bass, big white bass and who knows what else that might swim down the Missouri River.
Besides the 30,000 acres of water in Lewis and Clark Lake, the river above the reservoir provides great fishing all the way into South Dakota. That stretch of river is unchannelized and exists in a more natural state. One can imagine Captain Lewis, Captain Clark and their expedition venturing up and back down those waters hundreds of years ago. There are shifting channels and sandbars, but that produces a diversity of productive riverine habitats.
Walleye and sauger fishing are excellent and this water is Nebraska's best smallmouth bass fishery. There are acres and acres of backwater habitats to explore and catch crappies, largemouth bass, rock bass and northern pike. A person could spend years exploring and catching fish on this stretch of water and never get bored with the fishing or the scenery.
Box Butte Reservoir
Way out west in the Nebraska panhandle sits Box Butte Reservoir. Another irrigation reservoir, water levels do fluctuate on Box Butte and during droughts can be relatively low. However, even then there is enough water to support fish, and the water in Box Butte is excellent quality. Couple that with hard, even rocky bottoms, aquatic vegetation, and at times flooded timber and you have another reservoir that provides great habitat and a variety of species of fish.
Box Butte has a high density of northern pike, along with walleye, bass, and large channel catfish. A variety of panfish, bluegills, yellow perch, crappies, rock bass and even pumpkinseeds are found in its waters.
If you think all Nebraska lakes have muddy bottoms and dirty water, you need to see Box Butte. You will be pleasantly surprised by the water and the fish swimming in it.
Sandhills lakes
Already mentioned were the uniquely Nebraska sandhills in the north-central part of the state. The natural lakes nestled in those sandhills are also unique. Nebraska has few natural lakes, not created by man, and that alone makes these waters special. Their incredible productivity makes them outstanding fisheries.
A number of sandhill lakes can provide some of the best panfish fishing to be found anywhere. These lakes are known for producing bluegills as big as any place. The yellow perch fishing can be excellent as well as black crappies as big as garbage can lids. That is not all. Some sandhill lakes support northern pike in abundance and can produce some of the fattest, prettiest largemouth bass you've ever seen!
Because of their shallow depths the sandhill lakes can be choked with an abundance of submerged aquatic vegetation during the summer. For that reason, fishing is usually best in spring, early summer and fall, but most Nebraska anglers will tell you the very best time to fish the sandhill lakes is through a hole in the ice.
The sandhills region of Nebraska is mostly unaltered, native grassland. With few exceptions those hills and natural lakes exist now in the same condition they have for thousands of years.
Burchard Lake
The curse of Nebraska geography is that much of our fishing water is found "out west" while the majority of our population lives in the eastern part of the state. There is not a body of water in eastern Nebraska that is not fished hard. In spite of that, Burchard Lake continues to consistently produce some of the best largemouth bass fishing in Nebraska.
Burchard is actually a relatively old reservoir but has experienced little siltation and shoreline erosion over the years. As a result, it continues to have excellent water quality and habitat. "A lake is a reflection of its watershed" and this reservoir is one of the best examples of that axiom. Burchard continues to be an excellent largemouth bass fishery because of the catch and release of almost all largemouth bass caught there (a 21-inch minimum length limit is in effect), and a watershed that is comprised almost entirely of native grass.
In addition to the excellent bass fishing, Burchard offers good fishing for bluegills, black crappies and channel catfish. There are also remnant populations of yellow perch and a few walleye that continue to survive.
Burchard sits on a wildlife management area in Pawnee County, which is another beautiful part of our great state. In the early spring, anglers can be serenaded by dancing prairie chickens and gobbling turkeys. There is also a chance to encounter one of the state's prettiest and uncommon reptiles, the massasauga rattlesnake.
Fishing Forecast
Rather find a watering hole to fish based on the type you like to cast for most? Explore our annual fishing forecast, which contains research statistics and graphs to explain sampling information for important sport fish species sampled across Nebraska from the previous year.
Discover other places to fish
Nebraska has nearly endless locations to visit to make your fishing trips interesting, varied and successful.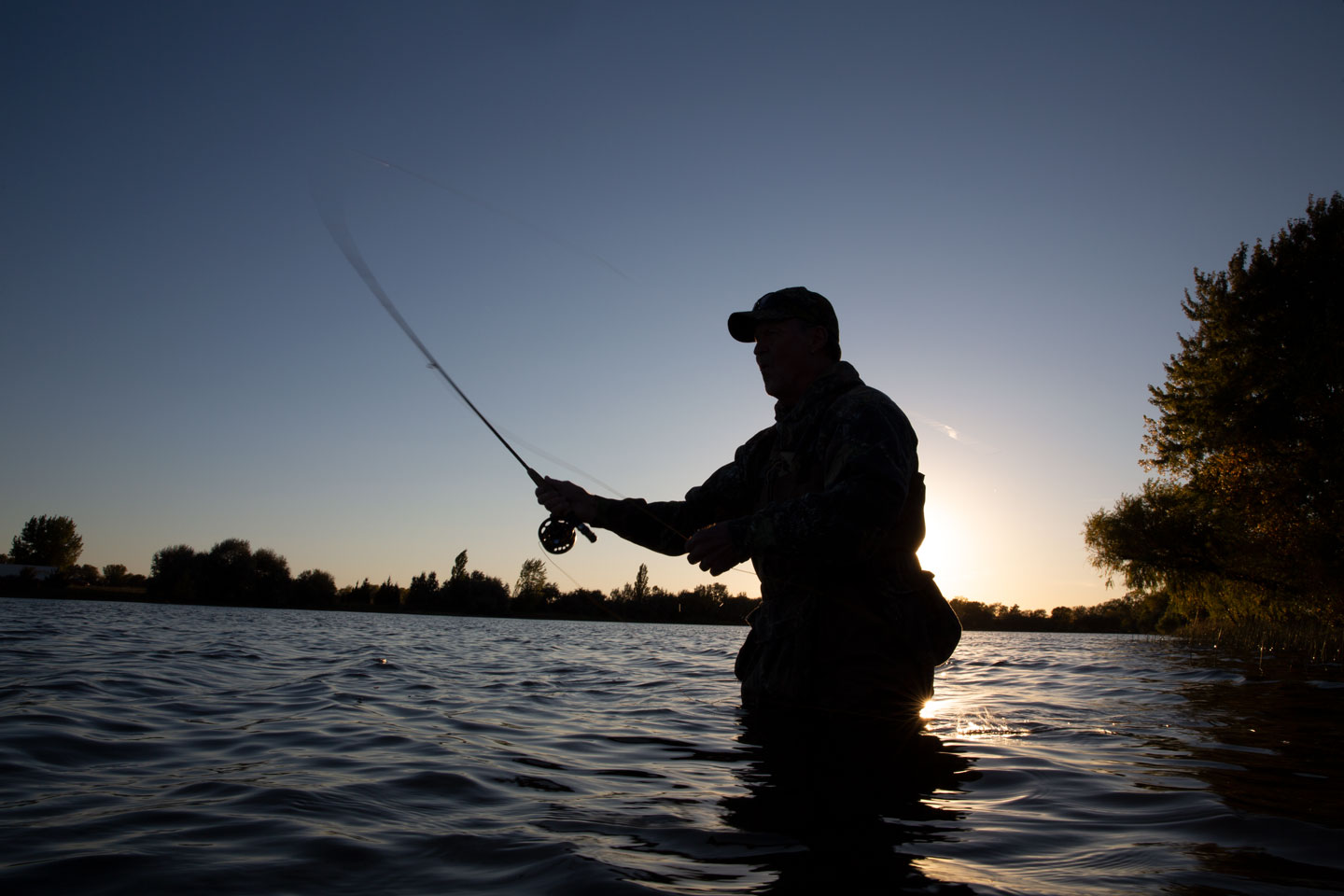 Public fishing areas
Discover sites statewide where waters are open to public fishing.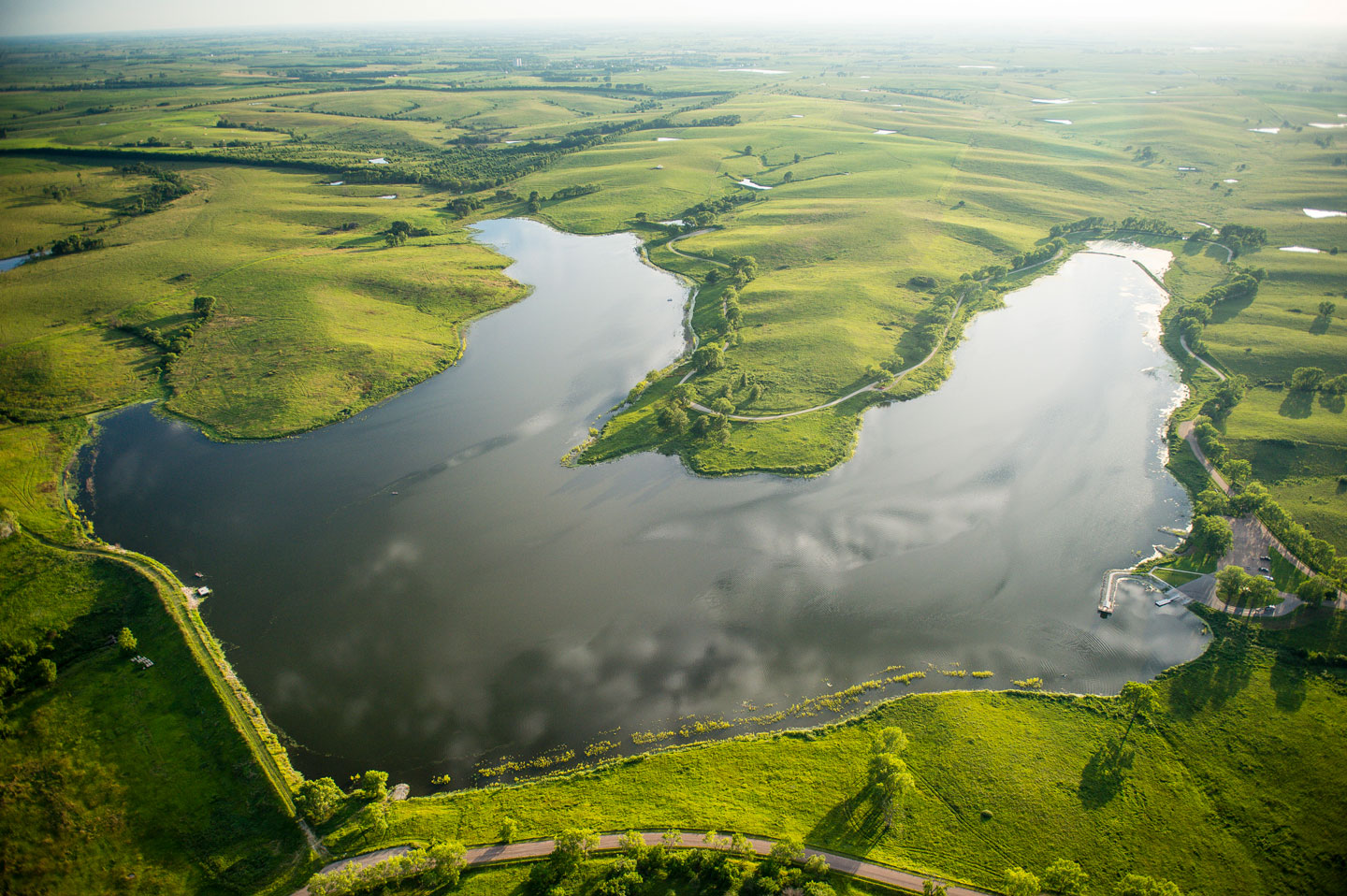 Lake contour maps
Find the underwater landscape of Nebraska Game and Parks' lakes, including fishing features.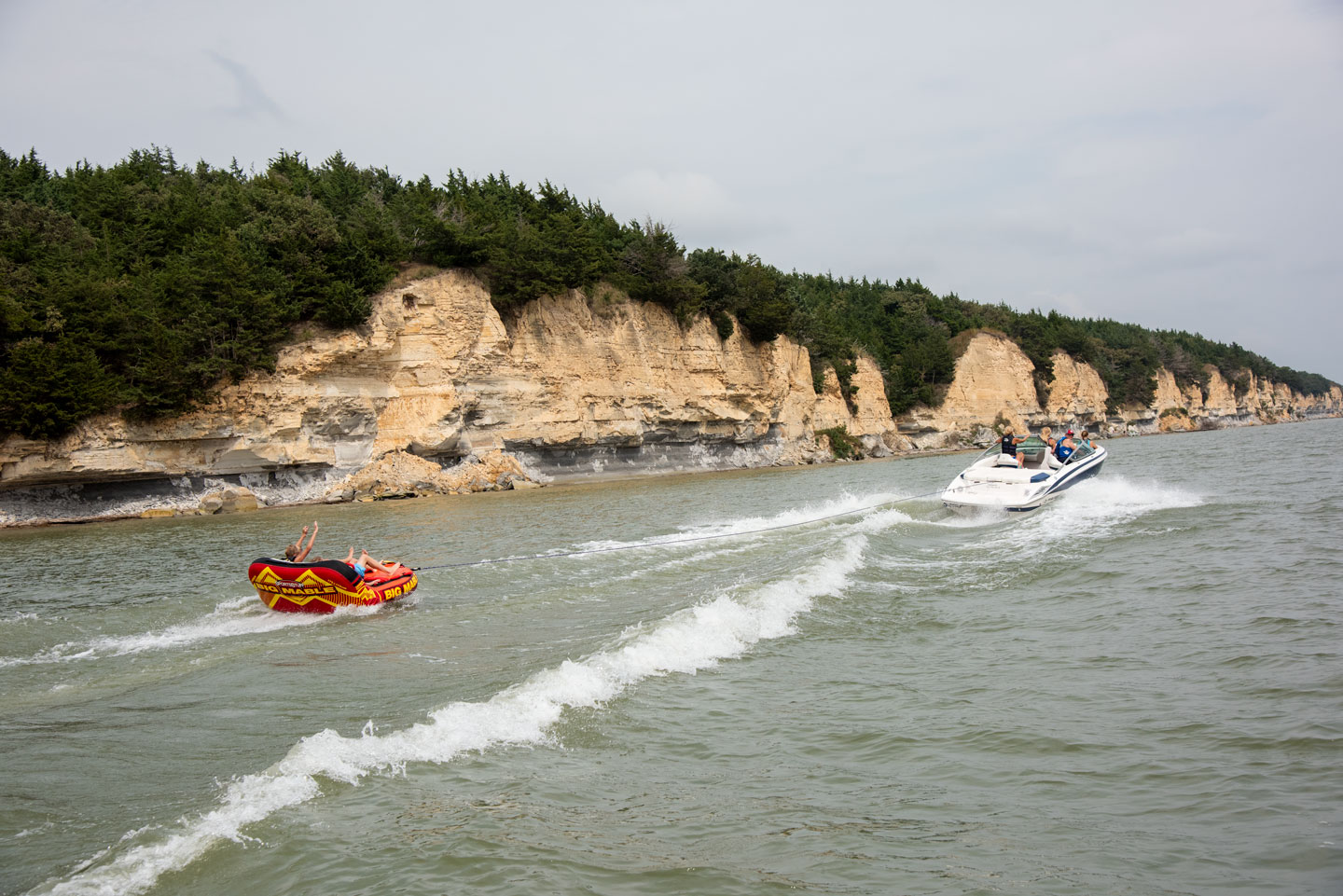 Public boating areas
Discover water bodies across Nebraska that are open to public boating.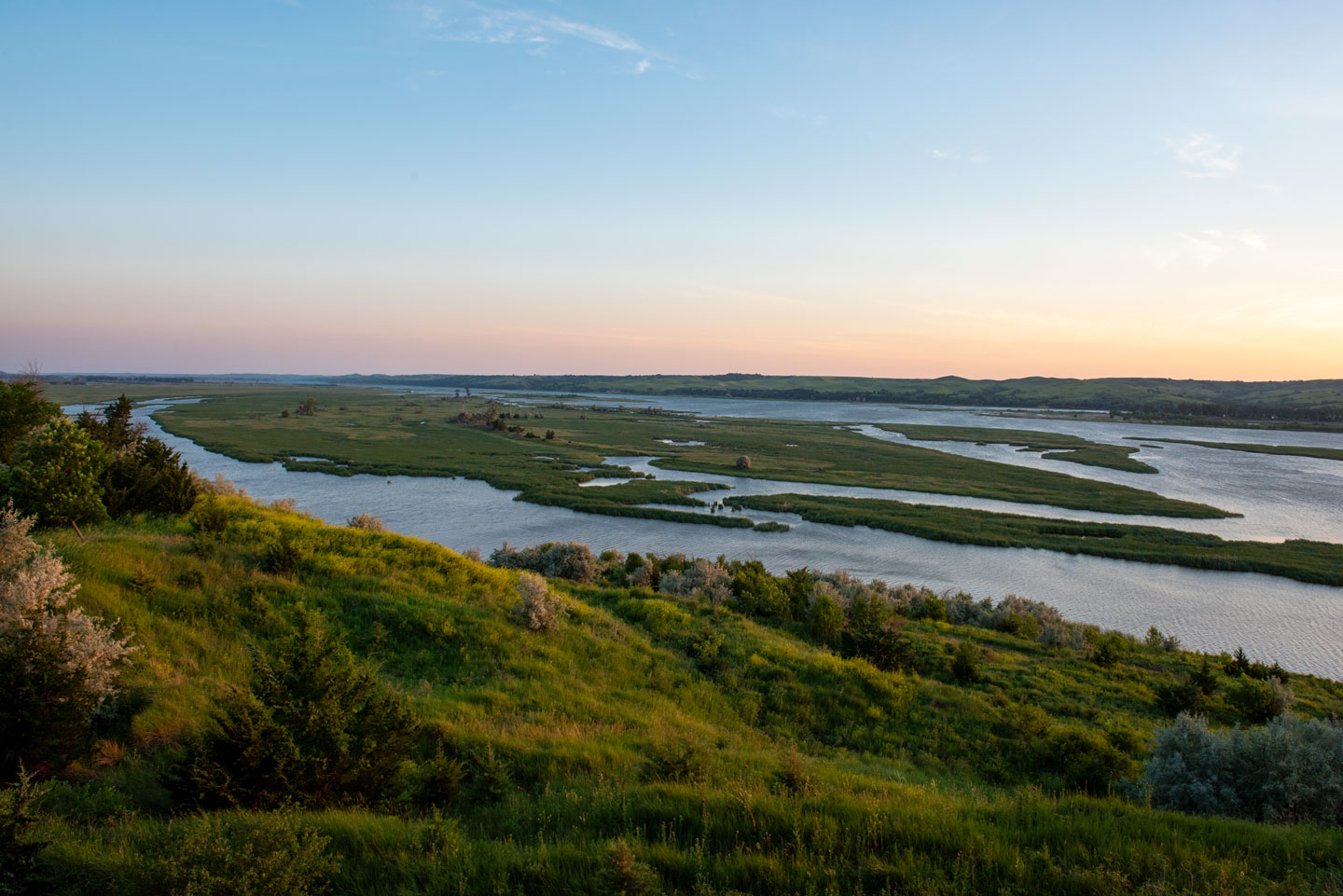 Missouri River Access Guide
Find public access sites where you can launch your boat or kayak on the river.
Fishing Permits
Purchase stamps, resident and non-resident fishing permits here.
Park Pricing
A park entry permit is required to visit state parks and may be purchased at the park, statewide Game and Parks offices and permit vendors, or in advance of your arrival online. View those fees, as well as attraction and amenity pricing.