Fish hatcheries
Nebraska Game and Parks operates five fish hatcheries across the state that supply fish for angling and conservation purposes.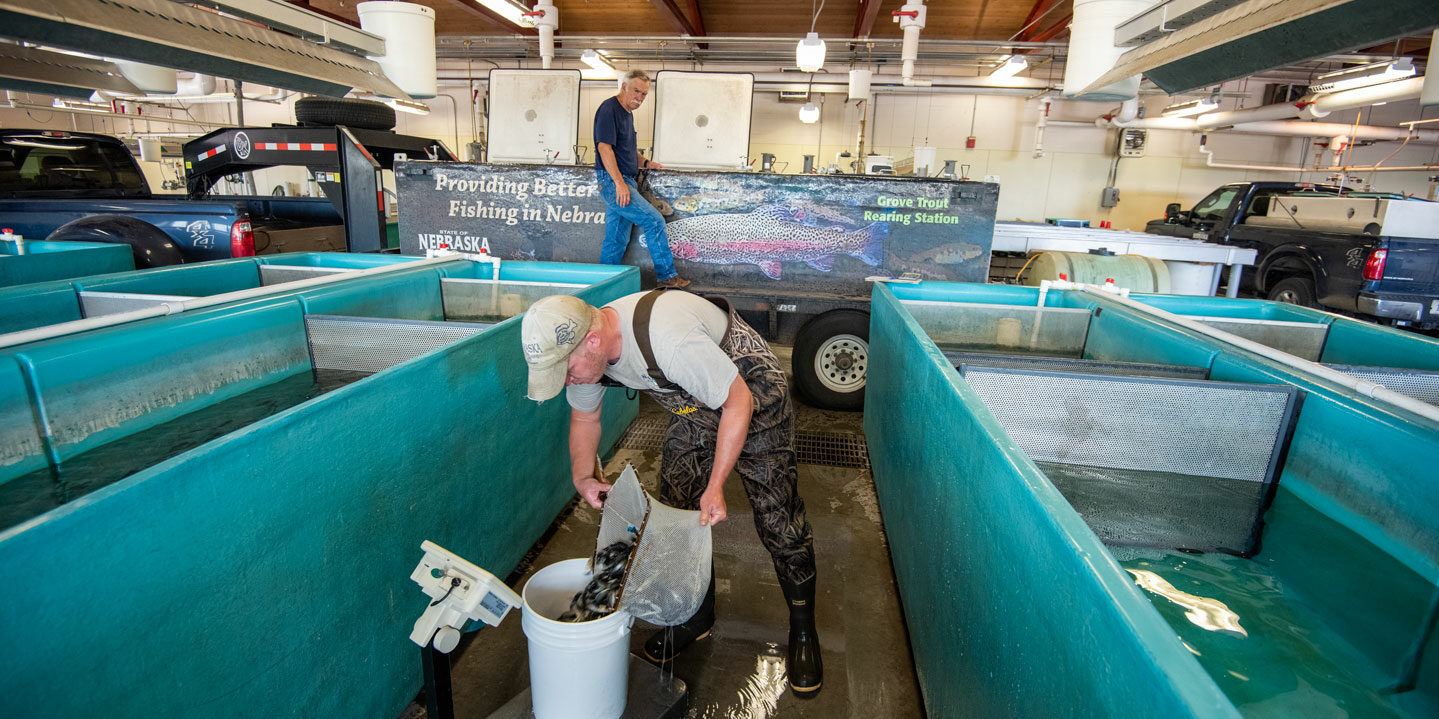 Nebraska's hatcheries, or fish production facilities, employ many tools to maintain and enhance our state's fish populations and fishing opportunities.
Fish production
Each fish hatchery has unique resources. Cooperatively, they produce many species including cold-water trout; cool-water northern pike, muskellunge and walleye; and warm-water largemouth bass, bluegill, white bass and catfish. Nebraska's fish production efforts are reinforced through trade agreements with other state and federal agencies.
Research and conservation
Research on rare fish species like the pearl dace and other aquatic organisms like the plain pocketbook mussel is also conducted at our fish hatcheries. Our fisheries biologists typically conduct the research in partnership with the University of Nebraska and other state and federal agencies. In addition to research, innovative conservation projects have been developed and conducted to address declining populations of identified aquatic species.
The video below highlights recent conservation efforts involving the plain pocketbook mussel.
Hatchery locations
Many of our fish hatcheries offer tours and educational opportunities. Keep in mind, these are working facilities, so at times, our teams may be busy and unable to accommodate a tour request. Be assured we are caring for the fish resource to produce a healthy product for our anglers.

At our hatcheries, we take steps to prevent aquatic invasive species and infectious diseases from entering or leaving the facilities. We do not allow contact with the production waters to prevent these risks. We also prioritize public safety and recommend children be attended at all times. Pets must be on leash and are not allowed in buildings; service animals are an exception.

Find visitor hours and more about what each hatchery offers below so you can plan a visit.