Take 'em Hunting
Take a beginner hunting, snap a photo in the field, and enter your story online to win prizes!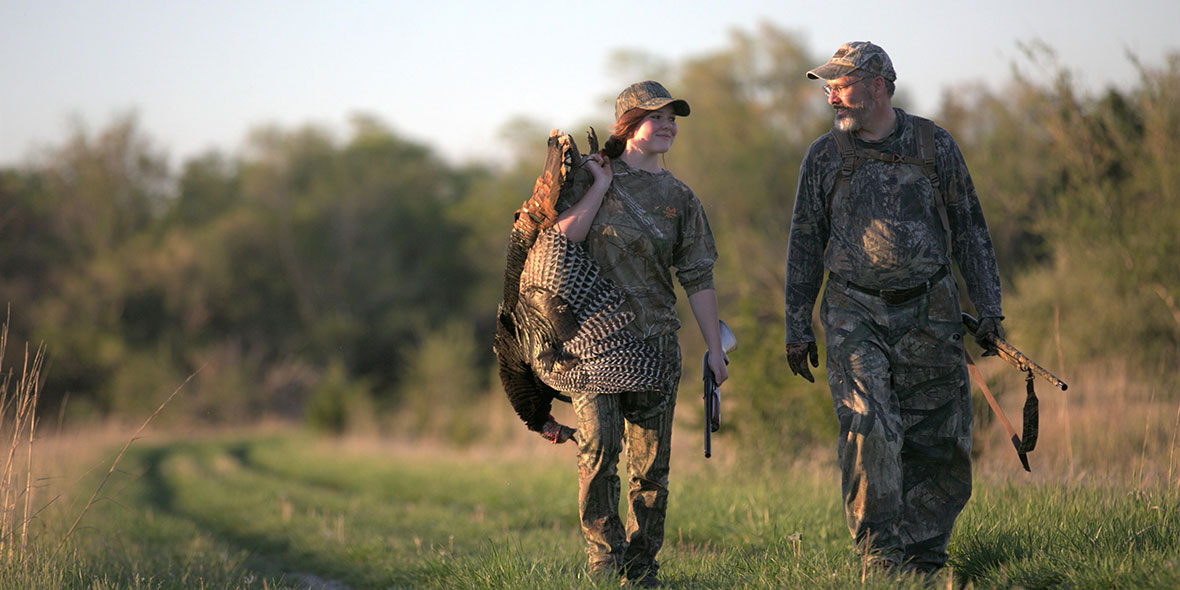 Thank you for your interest in the Take 'em Hunting program! The 2023 entry period is now closed and we will be announcing the grand prize winners soon!
Share your passion for hunting
There are many reasons to love hunting. Hunting allows us to connect with nature while spending time in the blind. It's about enjoying a beautiful morning, testing your patience, and honing your skills. And it's about passing on a tradition that someone passed down to you.
For a fourth year, we challenge you to go hunting and share your passion with someone you care about. It doesn't matter if they're brand new to hunting, or if they just haven't gone in a few years. Take 'em hunting.
How it works
Snap a photo of yourself hunting with someone who is just beginning hunting or who has let hunting fall by the wayside. Then, fill out the entry form below and tell us about your hunting trip. Hunting submissions must be entered between September 1, 2022 and May 31, 2023. When you complete the entry form below, you'll be automatically registered to win prizes! In addition to our monthly prizes, our grand prizes include a half price youth lifetime hunting permit and our grand prize, a camo John Deere XUV59OM crossover utility vehicle from AKRS Equipment!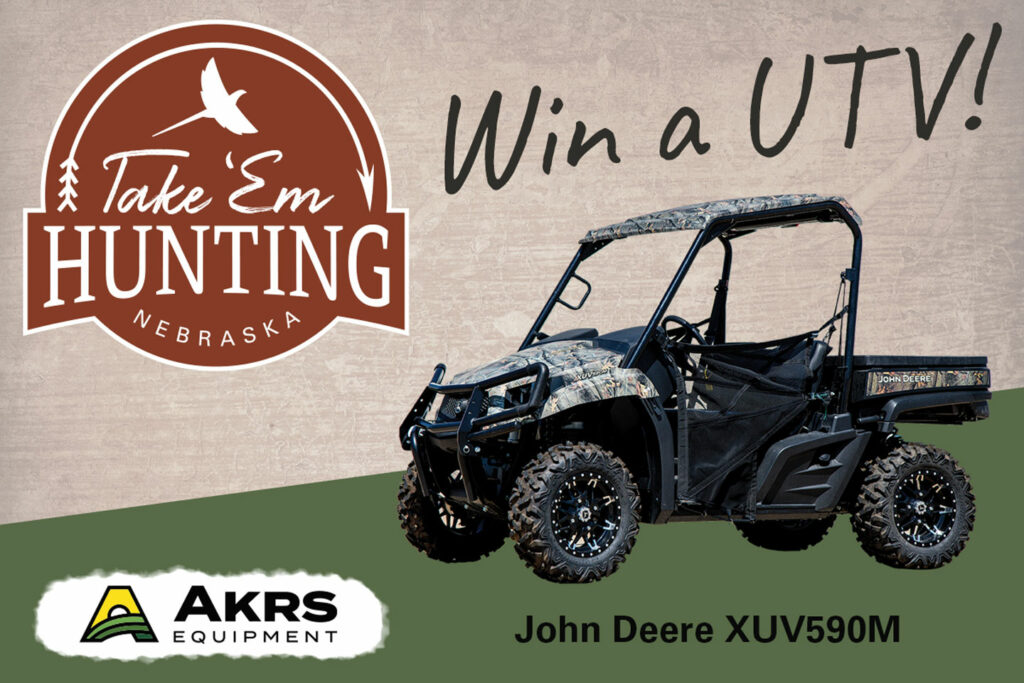 Read and share Take 'em Hunting stories on social
Over the past four years of the Take 'em Hunting program, we've read and shared so many inspiring, surprising, sometimes humorous and often heartwarming hunting stories. Many of them have been shared across Nebraska Game and Parks social media channels and in our Facebook Albums. Find or share a Take 'em Hunting story on social media by using the hashtag #TakeEmHunting and be sure to tag us @NEgameandparks on Instagram, Facebook and Twitter.
Why Hunting?
Hunting is critical to the conservation of our natural resources. Every time a hunter buys a hunting permit or habitat stamp, his or her purchase directly funds programs that support habitat conservation, hunting access, wildlife research and much more.
Additionally, excise taxes that hunters pay on firearms, ammunition and other hunting equipment generate an additional $1 billion for conservation work each year. It is crucial that we recruit a new generation of hunters to maintain our cherished natural resources. The best thing a hunter can do for conservation is to introduce someone new to hunting.
Hunting Permits
Purchase hunting, big game and turkey permits, as well as supertags and combo lotteries.