Fish and Wildlife Careers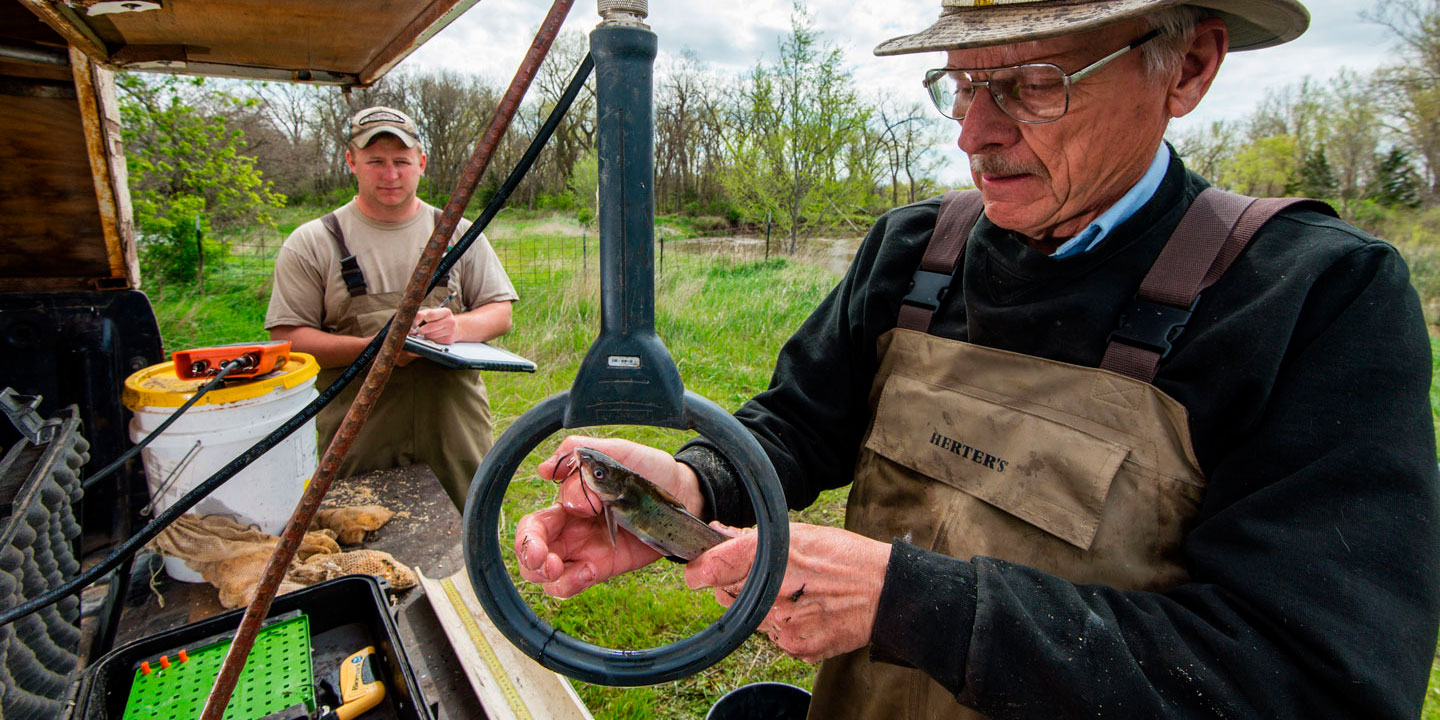 Preserve and conserve
Do you want to be on the front lines of maintaining and caring for Nebraska's diverse fish and wildlife population? With 95 species of mammals, 452 species of birds, 60 species of amphibians and reptiles, 109 species of fish and more than 10,000 species of insects in Nebraska, there's somewhere you can get involved.
Find your role
Whether you're working with fish populations, striving to sustain important natural environments or anything in between, there may be a role for you. Put your scientific and outdoor knowledge and skills to use with one of our positions, including:
Big game biologist
Lands manager
Ornithologist
Fisheries biologist
Habitat restoration manager
Wetlands manager
Educator
Hatcheries biologist
Biodiversity worth protecting
From end to end, Nebraska is a state with a tremendous environmental diversity. We take seriously the task of nurturing and supporting every aspect of nature around us. Want to learn more about the species and creatures that call this state home and what we're doing to conserve them?