Landowner Hunting Programs
Programs are available to qualifying landowners in Nebraska to address conservation and depredation issues on their land.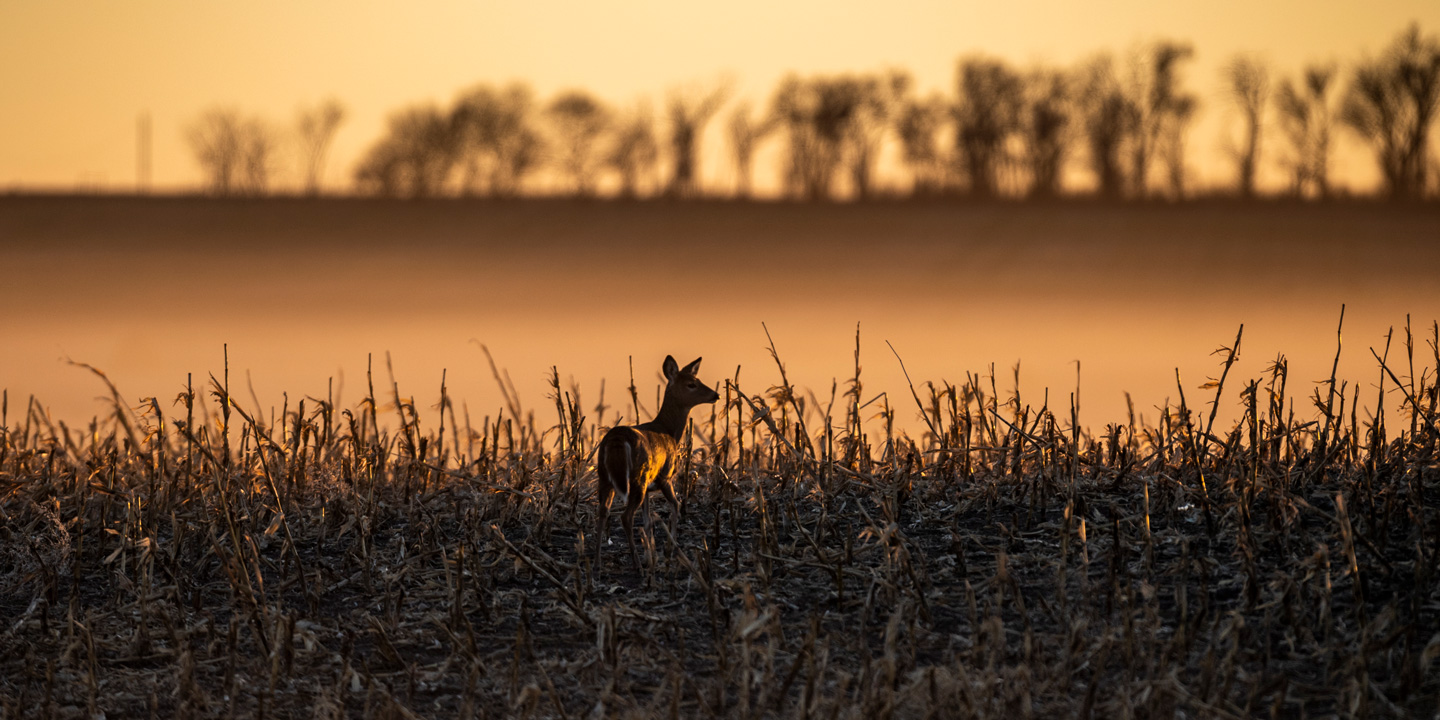 Depredation
The Nebraska Game and Parks Commission acknowledges that wildlife species periodically cause damage to agricultural crops, stored crops, fencing, tree farms and other property. Wildlife damage cannot always be prevented, but certain management practices, instituted by the landowner, may reduce or eliminate some damage problems.
Landowner permits
Qualifying landowners in Nebraska have additional hunting opportunities for big game and small game. Please see our landowner permits page for permit specifics and qualifications.
Antlerless Hunter Database
The Nebraska Game and Parks Commission's Antlerless Hunter Database connects hunters who wish to harvest antlerless deer with landowners who are experiencing damage from deer on their property. Hunters who wish to be considered for this program may sign up on the program page, which landowners may view as a list.
Deer Exchange
The Deer Exchange Program allows hunters who have filled their freezers to search a database of people interested in receiving venison. Donors and recipients can register online for free.
About Nebraska Game & Parks
We're a family of passionate, innovative professionals who work together to connect people to the natural world and support conservation in Nebraska.
Hunting Permits
Purchase hunting, big game and turkey permits, as well as supertags and combo lotteries.